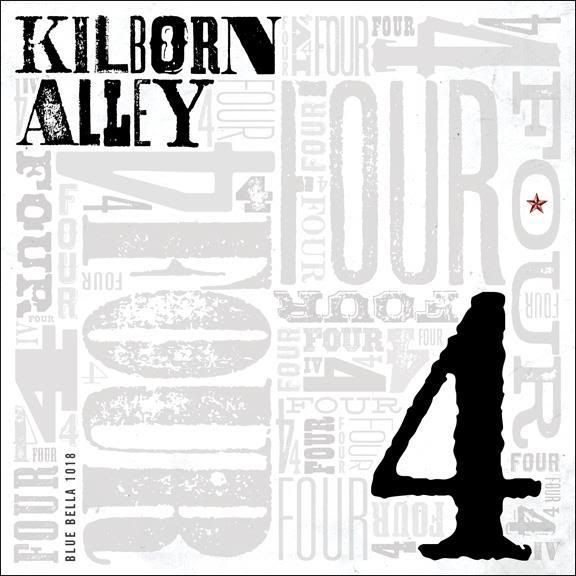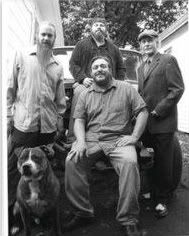 Award-winners Kilborn Alley Blues Band will release their new album Four via Blue Bella Records on Nov. 22 and have released album artwork as well as the complete tracklisting for the upcoming set.
Four follows their critically acclaimed Better Off Now and features 11 original songs produced and mixed by Nick Moss. The band recorded the set as a four-piece with frontman Andrew Duncanson sharing guitar duties with Josh Stimmel and Chris Breen and Ed O'Hara again handling bass and drums respectively.
I don't want to tease my review too much but I've heard the entire album so I'll share a few of the details to whet your appetite. The album was recorded as a quartet as I mentioned earlier but a few guest musicians contribute to a handful of tracks: Gerry Hundt blows some serious harp for three cuts, Vince Salerno provides a little greasy sax on a pair of songs, and Travis Reed (Nick Moss & The Flip Tops) delivers big time, adding organ on several tunes.
Four includes the longest track to grace a KABB studio record with album closer "Going Hard" eclipsing 10 minutes. There is once again an instrumental track, "Argyles And A Do-Rag"; the title being an homage to guitarist Stimmel.
One final nugget about the record: I pity those of us who can't dance because a couple of these tunes pretty well demand and command the body to move to the groove. There are going to be many, many "Elaine" dances at KABB shows or parties where this album is cranked. I'm actually a little worried about this because I'm seeing them for the first time next Friday. I'm extremely excited about hearing them play. The horrifying dancing? I may well need a designated driver to make it through their final set of the night.
So, yes, tour dates in support of the upcoming record are underway and you should check out their web site for tour dates!
Kilborn Alley Blues Band - Four
1. 'Rents House Boogie (2:55)
2. Wandering (4:57)
3. Couple Of Days (Change My Ways) (5:00)
4. Fast Heart Beat (4:16)
5. You Were My Woman (4:38)
6. 22nd Street (3:06)
7. Argyles And A Do-Rag (3:11)
8. Good Advice (4:06)
9. Sitting On The Bank (3:58)
10. Dressed Up Messed Up (2:28)
11. Going Hard (10:26)