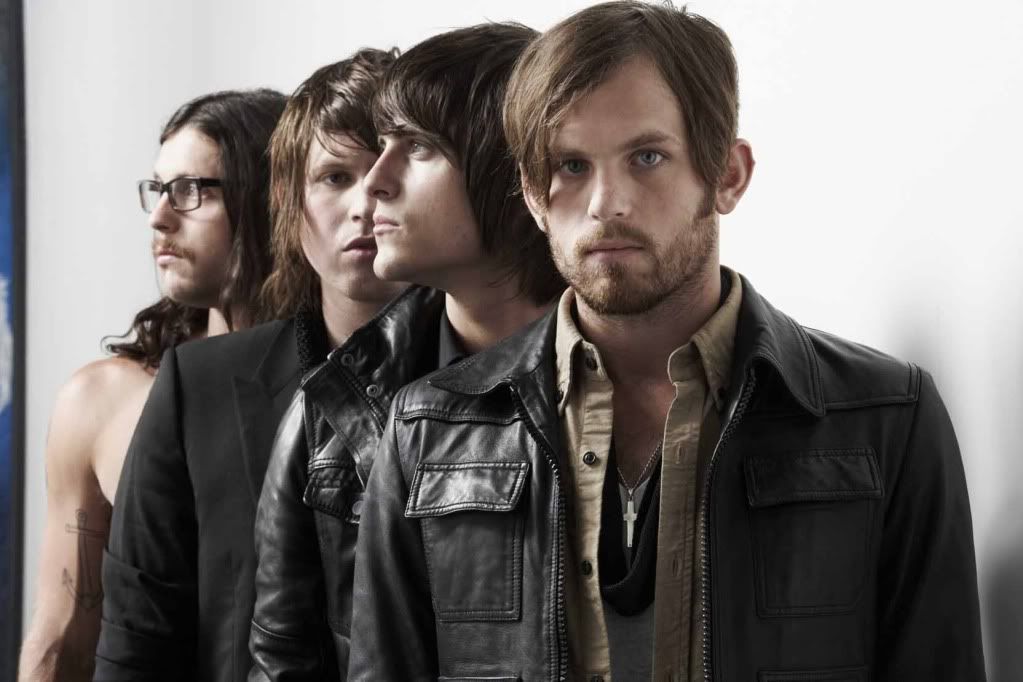 We are about a week out from all of the drama with Kings of Leon cancelling the rest of their US tour, and the rumors are still circling about what happened with the band (we covered said commotion and posted the video of the meltdown moment).
Well, KOL fans are about to get even more insight into the Followill family with the upcoming release of the band's documentary Talihina Sky: The Story of The Kings of Leon. Airing August 21st on Showtime, the documentary focuses on the band's extended family and early years traveling the country with their Pentecostal preacher father. There is a large segment of the band's following that finds these early days before their massive breakthrough the most interesting period of their career.
And from what I've heard, the movie also gives us a firsthand look at the frustrations and arguments between the Followills. According to Rolling Stone, there's a scene where Nathan Followill, operating the video camera, confronts his visibly inebriated brother Caleb. "You don't realize – you get drunk and you talk shit to everybody who makes you who you are. You're a piece of shit and your band cannot fucking stand you!" Ouch. And you thought your family had problems!
Here's the trailer for the movie. Is this the final chapter in the KoL story, or will they emerge from this very public episode a stronger, healthier, better band? Set your DVR's, kids – this looks like it's going to be a good one.