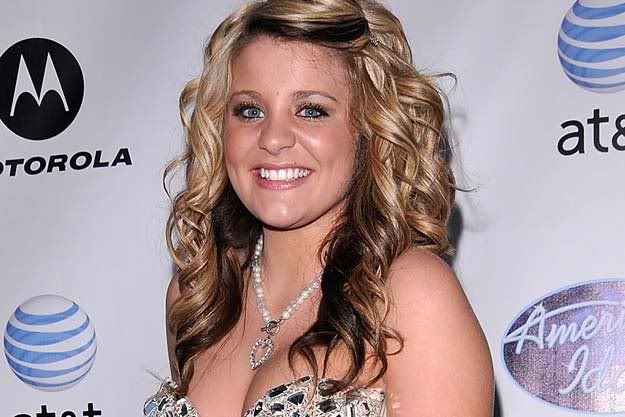 I was Team Scotty throughout Season 10 of American Idol and had mixed feelings about runner-up Lauren Alaina but I might be changing horses in the Battle Of The Debut Videos.
My mixed feelings about Alaina continued with her debut single, "Like My Mother Does" but my feelings aren't mixed at all when it comes to the video: I love it.
Lauren Alaina's video for "Like My Mother Does" was released the day before Scotty McCreery's debut on CMT and she enjoyed being #1 for a while before "I Love You This Big" premiered and snatched the spot right away from her within hours. I have to say, for the first time, I believe America has gotten it wrong with these two.
The video for "Like My Mother Does" succeeds in making us nostalgic and feel the lyrics in a way that Lauren Alaina's voice alone could not. It illustrates, colors, and animates the lyrics as we watch a slide show of virtually Lauren's entire life. This is exactly the type of thing that gets me every time. We see Lauren grow up in about four minutes, through this voyeuristic journey complete with lots of laughing, dancing, swimming, loving on her mama, and, of course, singing in home videos and personal photographs playing alongside Alaina and as a backdrop throughout the video.
This video is full of heart, love, and although they made Lauren look like a prostitute from an old episode of Charlie's Angels, it's beautiful. It even managed to change my mind a little about the single (which is available on iTunes) and Lauren herself. I don't like it any more or less but, the imagery and emotion she put forth in this performance convinced me that if we voted for the winner based on this video, we'd get to see firsthand how Lauren would handle the pressure of winning.
We still don't have official word on when Alaina's full-length debut will be released -- we expect it this fall -- or who may be working with her on it but you can bet we'll report the details as soon as we have them. It's also a pretty safe bet she'll release her album right around the time Scotty does. Isn't that cute?