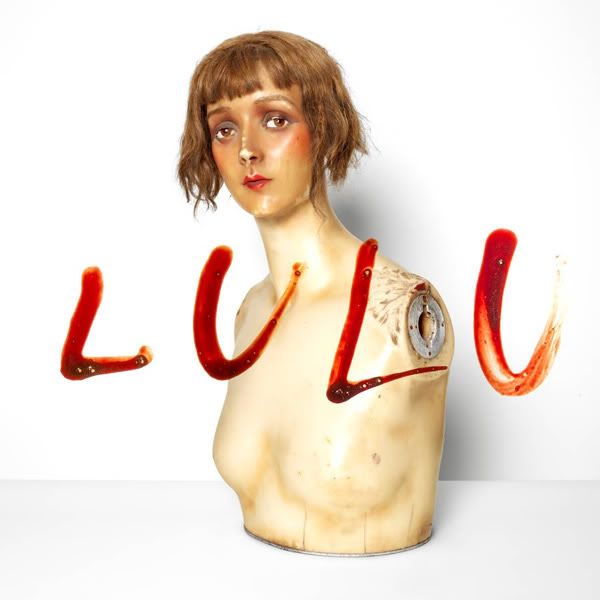 There's a new trailer for Lulu, the collaboration between Metallica and Lou Reed, for those of you who've been wondering what the blue hell something like this might sound like since we told you about it early last month.
I've watched the trailer and I'm convinced someone will like this but I don't know who. It's not fair to make too many judgments a 97 second snippet of an album that will run well over an hour but someone at Warner Bros. is hoping this teaser will entice you. Notsomuch.
I'm of an age to have grown up listening to Metallica and spent many, many years doing just that. We all know James Hetfield can't actually "sing" and on a lot of Metallica's best albums he didn't try, instead spitting lyrics while trying to keep up with the lightning fast pace of his band.
So what does this sound like? Well, imagine Metallica releasing one of those classic songs on a 45rpm single and playing it at the 33 1/3 speed. Instead of four guys playing fast and hard with Hetfield's thin voice firing off apocalyptic imagery in rapid bursts, we have a slow, thick, plodding riff with Lou Reed slowly intoning phrases that have no discenible melody; it's not quite a spoken-word poetry slam but it's pretty damn close.
The trailer visuals try to convince us this album will be disturbing and I'm probably going to agree, just not for the reason their hoping. So here it is, the Lulu trailer: take a look and listen. What say you, Metallica fans? Is Re-Load starting to sound good to you by comparison?