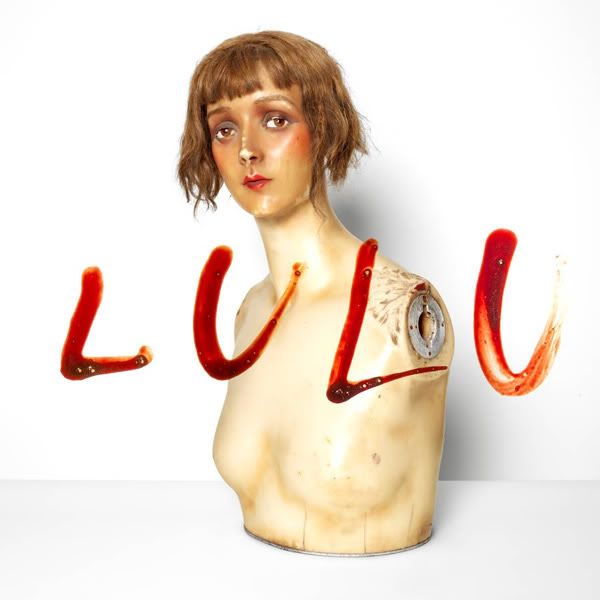 We're still trying to make sense of the pairing of Metallica and Lou Reed but it seems clear this is no hoax: they did make a record together, it will be out in November, and we now have a tracklisting and artwork for it.
There are still a few details yet to be revealed but it seems Reed handled most or all the lyrics while James Hetfield, Lars Ulrich, and Kirk Hammett composed the majority of the music. It's not clear (to me) how the vocals may have been divvied up between Reed and Hetfield.
As previously reported, the collaboration between the punk and metal icons originally began as a Reed covers album before Reed pitched the idea of taking lyrics he'd written inspired by plays that aren't particularly well-known in the US. From there, we got a 10-song album of new music.
It's likely there are some hardcore, old-school Metallica fans who are going to be throwing themselves off roofs over this collaboration , assuming Load, Re-Load, the song from Mission:Impossible 2, St. Anger, that awful movie where they talk about their feelings, and a three versions of "The Unforgiven" didn't already do the trick. For those who've stuck around, they may be heartened to see song lengths extending beyond eight minutes on a number of tracks and one reaching nearly 20.
Beyond that we know only that Kirk Hammett says this is neither a Lou Reed nor Metallica album, but something completely different. I'm sufficiently intrigued and hope there are plans to release a single or video or make something from the album available to stream prior to the release because I'm having trouble even imagining what this might be. You can count me among the curious.

1. Brandenburg Gate (4:19)
2. The View (5:17)
3. Pumping Blood (7:24)
4. Mistress Dread (6:52)
5. Iced Honey (4:36)
6. Cheat On Me (11:26)
7. Frustration (8:33)
8. Little Dog (8:01)
9. Dragon (11:08)
10. Junior Dad (19:28)