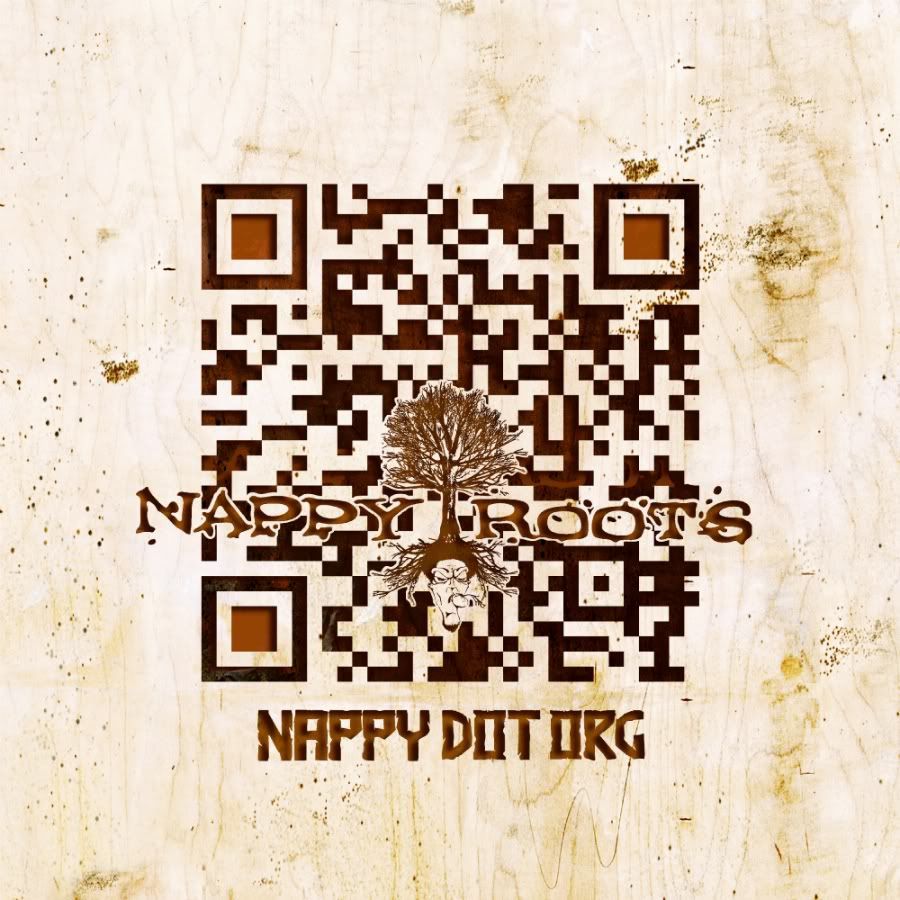 Nappy Roots have announced the tracklisting and revealed the cover art for their September 27 album Nappy Dot Org, and they've also made their first single "Hey Love" (feat. Samuel Christian) available to stream.
The Nappy Roots spent most of the past decade self-releasing music and mixtapes and touring relentlessly. How busy have they been? Including two independent releases The Humdinger and -- one of my favorite album titles ever -- Pursuit Of Nappyness , they've delivered new music every year since 2004. They should call Peter Gabriel, Tool, and a few other bands who've become legends for taking their own sweet time between projects. They managed that kind of prolificness with one hell of a work ethic and by going out on their own after experiencing the souldeath of life with a major label.
"When we left Atlantic Records, we knew that we could handle the day-to-day business of running a record label or production company, because we had done it since college," says Skinny DeVille. "But working with Organized Noise took some of the dirty work out of the equation and let us be creatives without the pressure."
They believe offloading some of the business tasks allowed them to focus on their music even more and that fans will hear the results on the new record.
"We did exactly what people would have expect," says B. Stille. "We knew that once our fans heard Nappy Roots was working on an album with Organized Noise, the expectations would be crazy. And we made sure to deliver on that anticipation."
If you're curious what this new collaboration sounds like, you can check out their single "Hey Love."
Here is the complete tracklisting for Nappy Dot Org

1. Legends Live On
2. Return of the Country Boyz
3. Ea$y Money
4. Hey Love ft. Samuel Christian
5. Pete Rose ft. Khujo Goodie
6. Good & Evil
7. Karma
8. Y'all Party
9. Give Me A Sign
10. Nappy U Here
11. Congratulations