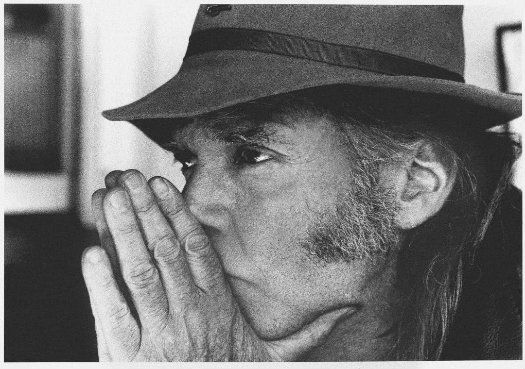 Americana, the first album Neil Young has recorded with his band Crazy Horse in nine years, will be released June 5.
The tracklisting for Americana includes some American folks songs, many popular in the protest movement, while others have meanings of a more sinister meaning.
I'm reminded of the year David Letterman introduced the stunning-yet-humorless Susan Sarandon and her then-"husband" Tim Robbins to present an award at the Oscars by wondering what they were pissed about this year. Springsteen has issued his State Of The Union record and now we get something similar from Young courtesy of a collection of folk songs recorded with his band. It's like Seeger Sessions (presumably) rock-n-roll style.
It's an election year, boys and girls, and that means this nonsense is not only going to dominate CNN, Fox News, MSNBC, (insert news source of your choice) and all the talk shows on TV and AM radio; it's coming for your record collection again.
If you think I'm being harsh and prejudging the tone, tenor, and intentions of this record without hearing it, you should probably know Neil has penned brief historical notes about each of the songs for Americana (likely to be included in the liner notes for the record). I think it's safe to say he wants to make sure no one misses his not-very-subtle point; he's got a message and you are being politely commanded to receive it.
Putting all that aside, I'm sure there are plenty of devoted Young fans excited to see their man reteaming with his band. The Crazy Horse lineup includes Young, Billy Talbot, Ralph Molina, and Poncho Sampedro. They haven't done this in awhile, so prepare yourselves. Neil Young & Crazy Horse are back.
Here's the completel tracklisting for Neil Young & Crazy Horse - Americana.
Oh Susannah
Clementine
Tom Dooley
Gallows Pole
Get A Job
Travel On
High Flyin' Bird
She'll Be Comin 'Round The Mountain
This Land Is Your Land
Wayfarin' Stranger
God Save The Queen