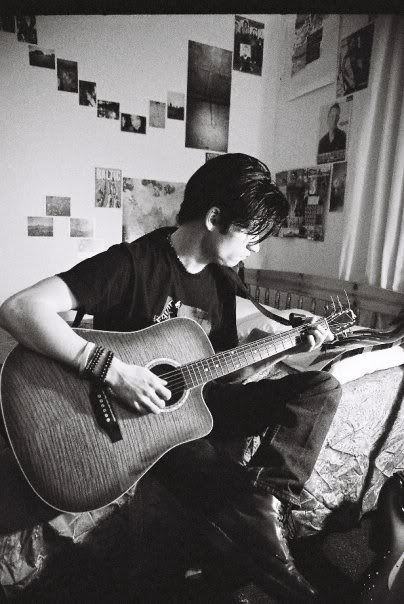 London-based singer/songwriter Aaron McMullan has released The Blackmill Rd EP as a free download in anticipation of his eagerly anticipated second album from ExLibris Records, Angus.
All three tracks on the LP were written by McMullan and it features one track planned for Angus and a pair of non-LP tracks.
"Blackmill Rd" is the one likely destined for Angus and features McMullan on vocals and guitar with assistance from Ryan H. Fleming (Electric Guitar), Andrew Gardiner (Keys), and Andrew Warmington (Trumpet).
"N15" is again McMullan on vocals and guitar and Andrew Gardiner (Keys), Ryan H Fleming (Banjo, Percussion), Andrew Warmington (Trumpet), and Adam Schofield (Bass).
Producer Adam Gardiner mixed these tracks and will be behind the console for the finished album due later this year.
The third track is a live, in-studio performance of "Three Muses," featuring McMullan on acoustic guitar and vocals. It was cut at Colerabbey studios in Newcastle, England in 2010.
You can hear the EP here and download the tracks free in nearly every conceivable digital format. McMullan's Facebook page features other tracks from previous recording projects.