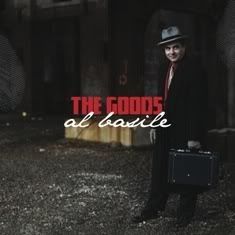 Al Basile, founding member of Roomful of Blues and Blues Music Award nominee, will release his new solo album The Goods March 15 through Sweetspot Records.
The 13-track set is Basile's eigth solo album and was produced by fellow Roomful founder Duke Robillard, who also brings his inimitable guitar prowess to the recording. In addition to Robillard, saxman Doug James plays on the set. The Grammy Award-winning Blind Boys of Alabama also make a cameo on The Goods. The horn-infused blues style of Basile recalls the soul music of Memphis and Muscle Shoals as well as the dark, noirish, jazzy sounds of New Orleans.
In addition to being a noted cornetist, Basile is also a singer and a songwriter. He is a published poet and that skill with wordplay is on full display in the songs on this latest record. Basile tells stories of bank robbers being chased by the police, lurid introductions to one of life's greatest pleasures, and a man who wants revenge against the inventor of the telephone.
Tracklist For The Goods:
The Price (I Got To Pay)
Along Come The Kid
Lie Down in Darkness (Raise Up in Light)
1.843 Million
Time Can Wait
I Want to Put it There
The Itch
Mr. Graham Bell
She's A Taker
Reality Show
Pealing Bells
Don't Sleep on Santa
Distant Ships