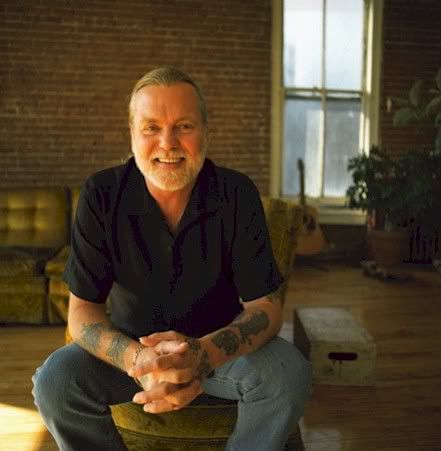 We return to our usual format this week, looking at the biggest records at Blues Radio by examining both the Roots Music Report chart as well as Blues Mobile. It can't be a surprise to see Gregg Allman's outstanding Low Country Blues still firmly locked in at #1. Allman has great name recognition and his record is one of the biggest, most distinguished blues releases of the year to date. Veteran band Roomful of Blues' Hook, Line & Sinker has also been a major chart force since its release earlier this year.
We're entering the final days of voting for this year's Blues Music Awards and we still see several nominated albums and artists on the chart with albums from Buddy Guy, Charlie Musselwhite, Edent Brent, Lucky Peterson, and James Cotton in the mix. We'll be discussing the BMAs extensively at BlindedBySound over the coming weeks as we get closer to the ceremony in May.
Here's the Roots Music Report Top 25:
Gregg Allman - Low Country Blues
Roomful Of Blues - Hook, Line & Sinker
Buddy Guy - Living Proof
JJ Grey & Mofro - Georgia Warhorse
John-Alex Mason - Jook Joint Thunderclap
Damon Fowler - Devil Got His Way
Sunday Wilde - What Man!? Oh That Man!!!
Eric Clapton - Clapton
Popa Chubby - The Essential Popa Chubby
Reverend Raven & The Chain Smokin' Altar Boys - Shake Your Boogie
Sam Henry - Treme Soul -- New Orleans Gumbo
Charlie Musselwhite - The Well
Eden Brent - Ain't Got No Troubles
Big Head Todd And The Monsters - Big Head Blues Club - 100 Years Of Robert Johnson
Rickey Godfrey - Nasty Man
Lucky Peterson - You Can Always Turn Around
The Delta Flyers - Sixteen Bars
James Cotton - Giant
Lynwood Slim & The Igor Prado Band - Brazilian Kicks
Kenny Wayne Shepherd Band - Live! In Chicago
Pete Anderson - Even Things Up - Deluxe Edition
Ronnie Earl & The Broadcasters - Spread The Love
Dave Specter - Spectified
Rich Del Grosso & Jonn Del Toro Richardson - Time Slips On By
Various Artist - Alligator Records 40th Anniversary Collection
We have some repetition between our charts except for the inexplicable love BluesMobile has for Huey Lewis & The News. I kid, I kid. I love many of those '80s singles. I know they had a bit of bar band shtick but I'm not sure I'd buy into them as a blues-ish act.
Gregg Allman - Low Country Blues
Buddy Guy - Living Proof
Huey Lewis and the News - Soulsville
Eric Clapton - Clapton
James Cotton - Giant
Roomful of Blues - Hook, Line, and Sinker
James Kinds - Love You From the Top
Popa Chubby - The Essential Popa Chubby
Various Artists: Eric Clapton, Steve Winwood, Buddy Guy, Joe Bonamassa, John Mayer, Jeff Beck, Susan Tedeschi, Derek Trucks - Crossroads Guitar Festival 2010 (DVD)
JJ Grey and Mofro - Georgia Warhorse
Kenny Wayne Shepherd - Live! In Chicago
Damon Fowler - Devil Got His Way
Big Head Blues Club - 100 Years of Robert Johnson
Big Shanty - Big Shanty Collection
Various Artists - Alligator Records 40th Anniversary Collection