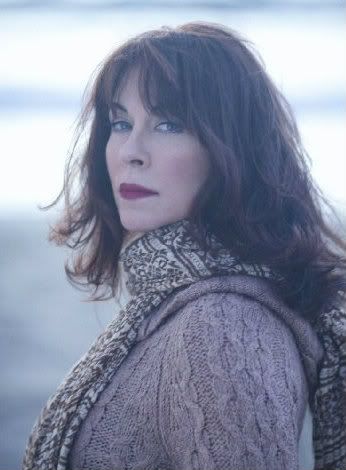 I don't know how long it's been since we checked in at Blues Radio and looked at which albums were leading the way having run a double secret errand this week reminded me of this dormant column and got me in the mood to revisit it.
The latest from Janiva Magness, Stronger For It, is topping charts this week with Joan Osbourne's Bring It On Home following her. If you're curious, yes, this is the same Joan Osbourne who had a huge hit in the '90s with "One Of Us." I wasn't a huge fan of that song but she's continued to work since then and has released this collection of blues covers. I haven't heard anything from it yet but it's going on my Spotify list. Great records from Otis Taylor and Joe Louis Walker are also in the Top 5 along with the new set from Big James And The Chicago Playboys.
Elsewhere we have records from Sugar Ray & The Bluetones -- up for numerous Blues Music Awards -- and Ruthie Foster in the Top 10 along with the pleasant collaboration between Eric Clapton and Wynton Marsalis.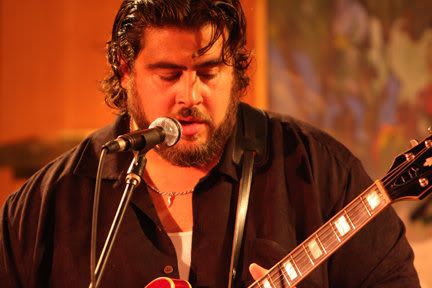 I'm excited to see my friend Nick Moss back in the Top 20 with his Here I Am record. It was one of the best records of last year and continued Nick's string of making me think every new record he releases is his best yet, which is a hardass thing to do when you look at the great records in his discography. Don't sleep on Here I Am.
I'm also pleased to see Tail Dragger & Bob Corritore's new record in the Top 20. I reviewed it this week and really dig the hell out of it. I'm glad to see radio giving it some spins and hope it catches on with folks. Newer efforts from Bob Margolin and JW-Jones also made their way on to the charts this week and both are on my "to review" list, so I hope to have thoughts to share about them very soon.
Here are the Top 20 Albums at Blues Radio according to Roots Music Report for the Week of March 30.
Janiva Magness - Stronger For It
Joan Osborne - Bring It On Home
Otis Taylor - Otis Taylor's Contraband
Big James And The Chicago Playboys - The Big Payback
Joe Louis Walker - Hellfire
Sugar Ray & The Bluetones - Evening
Ruthie Foster - Let It Burn
Ray Bonneville - Bad Man's Blood
Contino - Back Porch Dogma
Wynton Marsalis & Eric Clapton - Play The Blues Live From Jazz At Lincoln Center
Matt Andersen - Coal Mining Blues
Beth Hart / Joe Bonamassa - Don't Explain
Etta James - The Dreamer
JW-Jones - Seventh Hour
Bob Margolin - Blues Around The World
Tail Dragger & Bob Corritore - Longtime Friends In The Blues
Nick Moss - Here I Am
James Armstrong - Blues At The Border
Mighty Sam McClain - Betcha Didn't Know
Watermelon Slim & Super Chikan - Okiesippi Blues