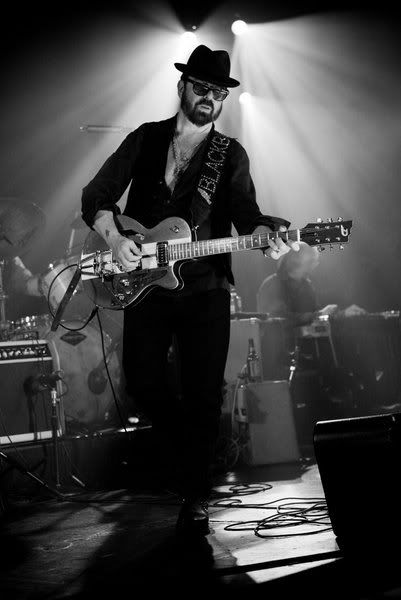 The inimitable character that is Dave Stewart has put the finishing touches on a new solo album due in stores June 28.
Stewart made a name for himself as one-half of The Eurythmics and has subsequently produced albums for some of the biggest names in music, Tom Petty & The Heartbreakers, Gwen Stefani, Mick Jagger, and Bono. He's also worked with Bob Dylan, with whom he co-wrote one of the songs on this collection.
Joining him The Blackbird Diaries are Stevie Nicks, Colbie Caillat, Martina McBride, and The Secret Sisters.
Stewart says he recorded the bulk of the 12-track album in a single five-day stretch. You can hear the track "Magic In The Blues" free while you wait for the rest of the disc to be released in June (click the Read More button at the bottom of this post).
Here is the complete tracklisting for The Blackbird Diaries.
1. So Long Ago
2. Beast Called Fame
3. Magic In The Blues
4. All Messed Up (featuring Martina McBride)
5. Stevie Baby
6. Cheaper Than Free (featuring Stevie Nicks)
7. The Gypsy Girl and Me
8. One Way Ticket To The Moon (featuring The Secret Sisters)
9. Bulletproof Vest (featuring Colbie Caillat)
10. Worth The Waiting For
11. The Well
12. Country Wine (featuring The Secret Sisters)