Nominees for the 34th Blues Music Awards have been announced and once again Janiva Magness is out front along with John Nemeth when it comes to most nominations and Derek Trucks and Susan Tedeschi are once again well represented as they have been the past two years.
I'm mostly pleased with the nominees and will enjoy voting for some great artists and records and will struggle to choose among them in some categories. I'm also annoyed past the point of outrage some deserving artists and their albums aren't on the ballot enough or at all. I didn't have the opportunity to review as many of these records throughout the eligibility period as I should have liked but I've most of these albums and will make it a point here at this gift-giving time to treat myself to a few more of these before finalizing my ballot. I'll highlight a few categories and nominees now and hope to come back and do a little more in depth breakdown of them between now and awards night on May 9, 2013 in Memphis.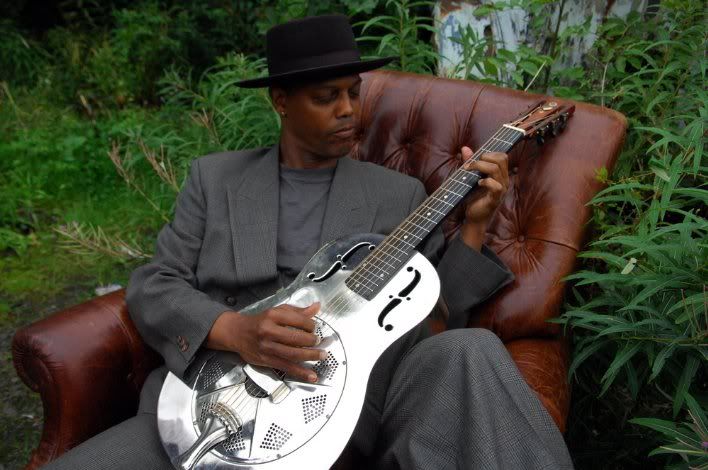 Let's start with the happys: Eric Bibb's Deeper In The Well is such a special record and I'm thrilled to see it nominated in the Acoustic Album category along with Hall of Famer Billy Boy Arnold's ...Sings Big Bill Broonzy, an equally special record. This entire category is pretty amazing and will be the toughest choice for me because Bob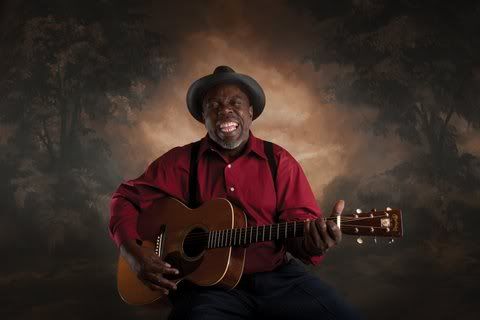 Margolin and Ann Rabson made a wonderful record together and while I haven't heard John Primer's record yet (that gets rectified... STAT), he's such a great artist and I can't imagine I won't love Blues On Solid Ground. Paul Rishell is an artist I'm least familiar with but he's in great company. The one thing that would have made this category impossible for me is if the nominees had done the right thing and nominated National Treasure Lurrie Bell's The Devil Ain't Got No Music. Bell did get a nomination for the title track in the Song Of The Year category but he belongs in this one as well. And in the Acoustic Artist category, I'm very happy to see Carolina Chocolate Drops nominated. Good for them!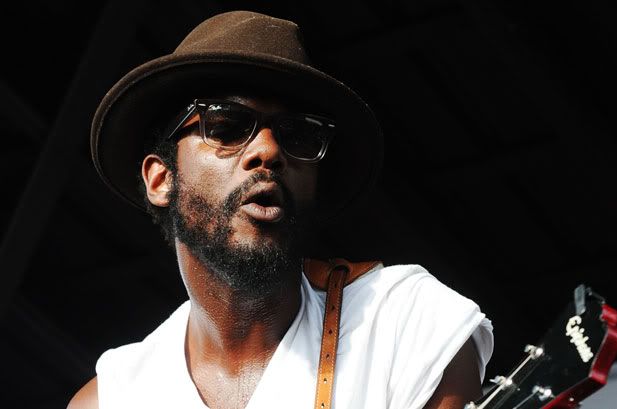 I'm very excited to see Gary Clark Jr. getting some recognition from the Blues Foundation, although I probably would have put Blak & Blu in the Blues-Rock category rather than Contemporary Blues. I'm very glad the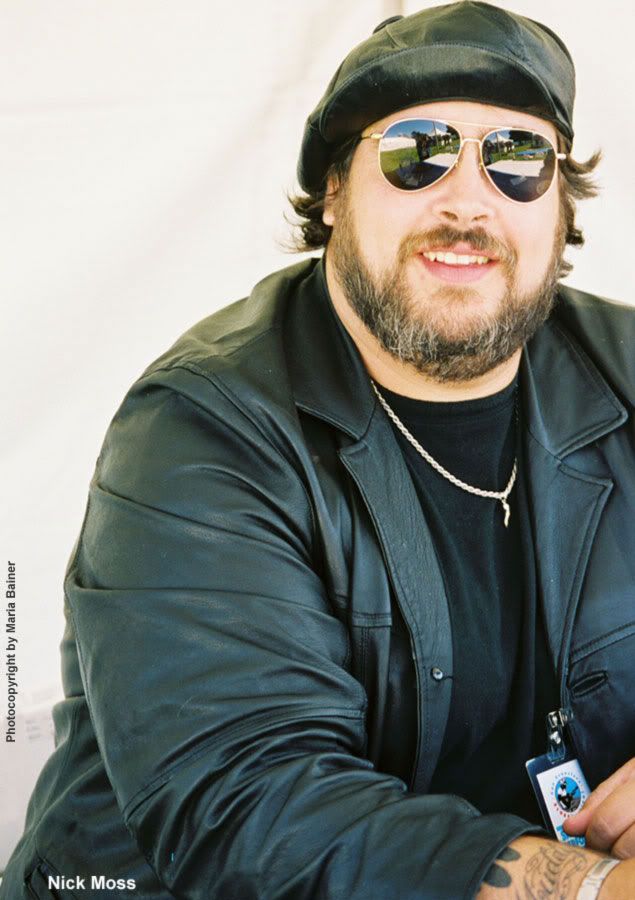 Foundation remembered to give Nick Moss' Here I Am a nod in the Blues-Rock category but am sorely disappointed they didn't get his outstanding band in the Best Band category. Blue Bella Records labelmates Kilborn Alley Blues Band were shut out altogether and that's a total outrage. Four is such a great record and they're an amazing ensemble band, deserving of far better treatment than this. Their absence and the under representation of Bell are probably my two biggest gripes. I have others but I'm resigned to those. Bell does have a backdoor nomination, having collaborated with his godfather Eddie C. Campbell on the killer Spider Eating Preacher record.
Our beloved Curtis Salgado had a really challenging year, releasing a fantastic record (Soul Shot) and then having surgery to treat a recurrence of cancer. He is recovering well and I'm so happy and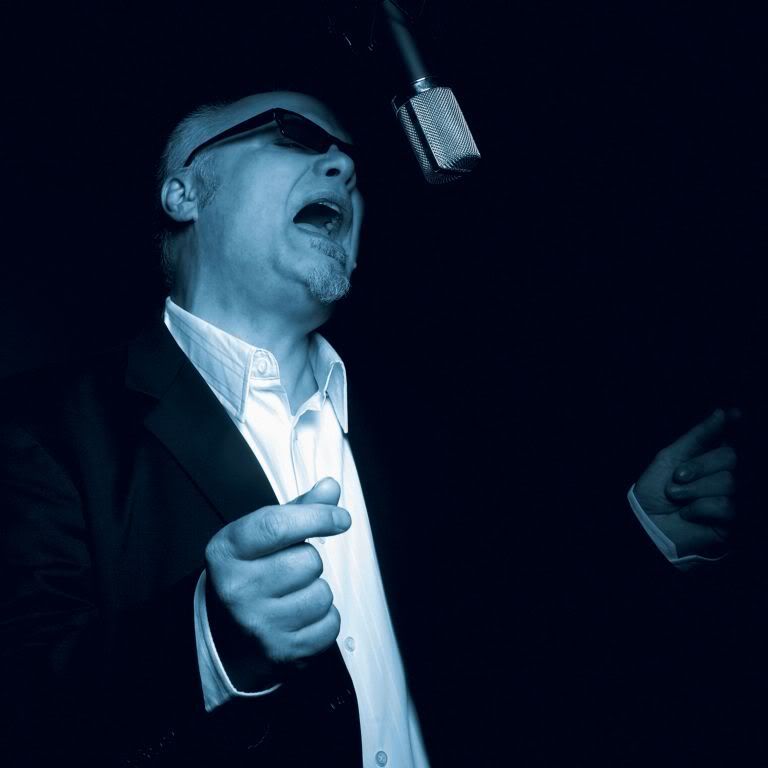 thankful he's with us, ready to perform and entertain again and glad to see him nominated a number of times along with his Alligator Records labelmate Joe Louis Walker. It's very bittersweet to see another Alligator Artist, Michael "Iron Man" Burks, nominated in prominent categories for his Show Of Strength LP. The blues world is still in shock at his passing earlier this year at age 54.
Those are a few of my cheers and jeers. We'll discuss these records further in the coming months. In the meantime, peruse the nominees and weigh in with your thoughts.
Acoustic Album
Billy Boy Arnold Sings Big Bill Broonzy - Billy Boy Arnold
Blues on Solid Ground - John Primer
Deeper in the Well - Eric Bibb
Not Alone - Ann Rabson w/ Bob Margolin
Talking Guitar - Paul Rishell
Acoustic Artist
Carolina Chocolate Drops
Doug MacLeod
Eric Bibb
Harrison Kennedy
Paul Rishell
Album
And Still I Rise - Heritage Blues Orchestra
Double Dynamite - The Mannish Boys
Show of Strength - Michael Burks
Son of the Seventh Son - Mud Morganfield
Stronger For It - Janiva Magness
B.B. King Entertainer
Curtis Salgado
Janiva Magness
Joe Louis Walker
John Nemeth
Rick Estrin
Band
Lil' Ed & the Blues Imperials
Phantom Blues Band
Rick Estrin & the Nightcats
Tedeschi Trucks Band
The Mannish Boys
Best New Artist Debut
24 Hour Blues - Charles "CD" Davis
They Call Me Big Llou - Big LLou Johnson
Turning on the Naughty - Paula Harris
Uphill from Anywhere - Brad Hatfield
Wanna Feel Somethin' - Mary Bridget Davies
Contemporary Blues Album
Blak & Blu - Gary Clark, Jr.
Blues Live - John Nemeth
Candy Store Kid - Ian Siegal & the Mississippi Mudbloods
Hellfire - Joe Louis Walker
Show of Strength - Michael Burks
Stronger For It - Janiva Magness
Contemporary Blues Female Artist
Bettye LaVette
Janiva Magness
Shakura S'Aida
Shemekia Copeland
Susan Tedeschi
Contemporary Blues Male Artist
Gary Clark, Jr.
Joe Louis Walker
Michael Burks
Robert Cray
Tab Benoit
DVD
The Lucky Peterson Band feat. Tamara Peterson: Live at the 55 Arts Club Berlin by Lucky Peterson
We Juke Up in Here! Mississippi's Juke Joint Culture at the Crossroads
That's My Thing - Elvin Bishop Live in Concert by Elvin Bishop
Live at Checkerboard Lounge by Muddy Waters & The Rolling Stones
Beacon Theatre - Live from New York by Joe Bonamassa
Gibson Guitar
Derek Trucks
Joe Bonamassa
Joe Louis Walker
Kid Andersen
Michael Burks
Historical Album
Plug It In! Turn It Up! Electric Blues by Various Artists
Complete Hit Singles A's & B's by Little Willie John
Raw Blues: Magic Sam Live 1969 by Magic Sam
Someday... by Otis Spann
Ladies & Gentlemen... Mr. B.B. King by B.B. King
Instrumentalist-Drums
Cedric Burnside
Cody Dickinson
Jimi Bott
Kenny Smith
Tony Braunagel
Instrumentalist-Bass
Bill Stuve
Bob Stroger
Patrick Rynn
Richard Cousins
Scot Sutherland
Willie J. Campbell
Instrumentalist-Harmonica
Billy Boy Arnold
Bob Corritore
John Nemeth
Kim Wilson
Mark Hummel
Rick Estrin
Instrumentalist-Horn
Al Basile
Big James Montgomery
Eddie Shaw
Kaz Kazanoff
Terry Hanck
Koko Taylor Award (Traditional Blues Female)
Diunna Greenleaf
Jewel Brown
Maria Muldaur
Ruthie Foster
Tracy Nelson
Rock Blues Album
Blues for the Modern Daze - Walter Trout
Driving Towards the Daylight - Joe Bonamassa
Everybody's Talkin' - Tedeschi Trucks Band
Here I Am - Nick Moss
Royal Southern Brotherhood - Royal Southern Brotherhood
Pinetop Perkins Piano Player
Barrelhouse Chuck
Chuck Leavell
David Maxwell
Deanna Bogart
Mike Finnegan
Victor Wainwright
Song
"I Won't Cry"- Janiva Magness & Dave Darling - Stronger for It - Janiva Magness
"Lemon Pie"- John Hahn & Oliver Wood - 33 1/3 - Shemekia Copeland
"She Didn't Cut Me Loose" written by Curtis Salgado, Marlon McClain & Dave Duncan on Soul Shot by Curtis Salgado
"The Devil Ain't Got No Music" written by Matthew Skoller on The Devil Ain't Got No Music by Lurrie Bell
Too Much Jesus (Not Enough Whiskey) written by Sam McClain & Pat Herlehy on by Mighty Sam McClain
Soul Blues Album
Blues Heart - Dorothy Moore
Soul Live - John Nemeth
Soul Shot - Curtis Salgado
Soul Survivor - Johnny Rawls
Too Much Jesus (Not Enough Whiskey) - Mighty Sam McClain
Soul Blues Female Artist
Barbara Carr
Denise LaSalle
Dorothy Moore
Irma Thomas
Sista Monica
Soul Blues Male Artist
Bobby Rush
Curtis Salgado
John Nemeth
Johnny Rawls
Mighty Sam McClain
Traditional Blues Album
And Still I Rise - Heritage Blues Orchestra
Double Dynamite - The Mannish Boys
Milton Hopkins with Jewel Brown - Milton Hopkins with Jewel Brown
Son of the Seventh Son - Mud Morganfield
Spider Eating Preacher - Eddie C. Campbell
Traditional Blues Male Artist
Bob Margolin
John Primer
Lil' Ed
Magic Slim
Mud Morganfield