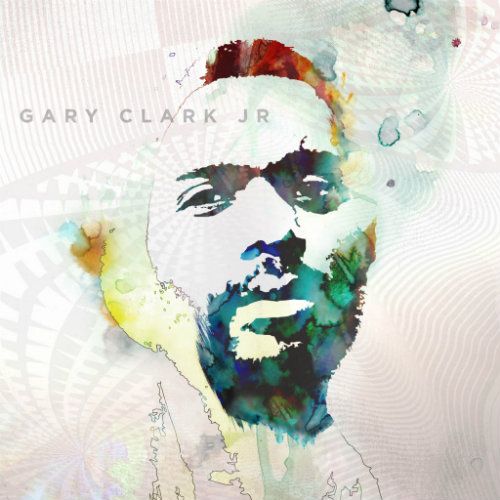 Gary Clark Jr. has released the tracklisting and artwork for his major label debut Black And Blu, due October 23 from Warner Brothers Records preceded by the release of first single "Ain't Messin' 'Round" on September 18.
The new Gary Clark Jr. single is being released on my birthday, kids. Best. Birthday. Present. Ever!
Back to the album at hand… The 13-track Blak And Blu features 12 Clark originals and was produced by Mike Elizondo, Rob Cavallo, and Clark. Many of these titles are going to be familar to longtime Clark fans and obsessives like me as it seems several tracks from his independent releases have been re-recorded and updated for this set as well as some brand new songs, some of which have already surfaced in Clark's live shows. Among the songs he's been playing live is a face-melting cover of the Little Johnny Taylor/Albert Collins tune "If You Love Me Like You Say," which Clark fuses with Jimi Hendrix's "Third Stone From The Sun."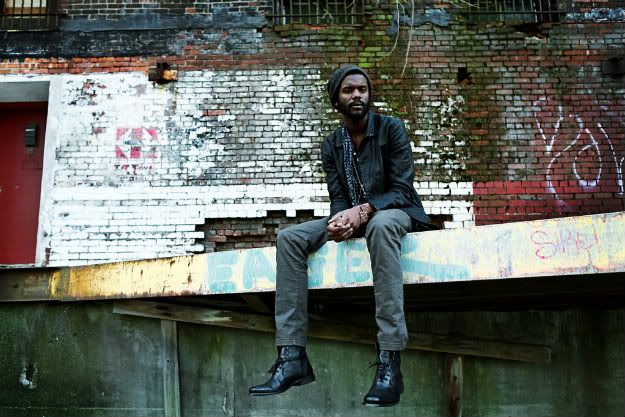 "When My Train Pulls In" has shown up on his Worry No More EP as well as on the Bright Lights EP as a solo live piece. He's been playing this one in his recent sets as well (check out our exclusive video of him performing it at Dave Matthews Band's Chicago Caravan gig). "Bright Lights" has helped put Clark on the musical map and is the title track to last year's EP and was used prominently as a promo in ESPN's NFL Draft coverage in May. "Travis County" and "Numb" both date back to his 110 independent release. "Numb" has been dramatically reworked from the 110 version in live sets and is jawdropping. "The Life" was recorded first on his self-titled EP and featured Clark doing some rapping; it will be interesting to see if that remains in the version we're getting on Blak And Blu. "Please Come Home" was recorded for the S/T EP as well and allows Clark to show off some falsetto and some really tasty guitar work. This, too, has been in the live shows and it's a stunner. "Things Are Chagin'" has been released previously as well and is also a staple of the live set.
Many of you will be hearing those songs for the first time. As for me, my firsts will be "Ain't Messin' 'Round" (which will be a birthday treat), "Blak and Blu," Glitter Ain't Gold (Jumpin' For Nothin'),"You Saved Me," and "Next Door Neighbor Blues."
Clark has been my musical obsession ever since Jordan Richardson introduced me to him with his review of the Bright Lights EP and most of us here at BlindedBySound have become quite infatuated with him. I can't wait for the new single and the full-lenght album and you can bet you'll be reading more about it as we get more details.
See below for the complete tracklisting:
Ain't Messin 'Round
When My Train Pulls In
Blak and Blu
Bright Lights
Travis County
The Life
Glitter Ain't Gold (Jumpin' For Nothin')
Numb
Please Come Home
Things Are Changin'
Third Stone From The Sun/If You Love Me Like You Say
You Saved Me
Next Door Neighbor Blues