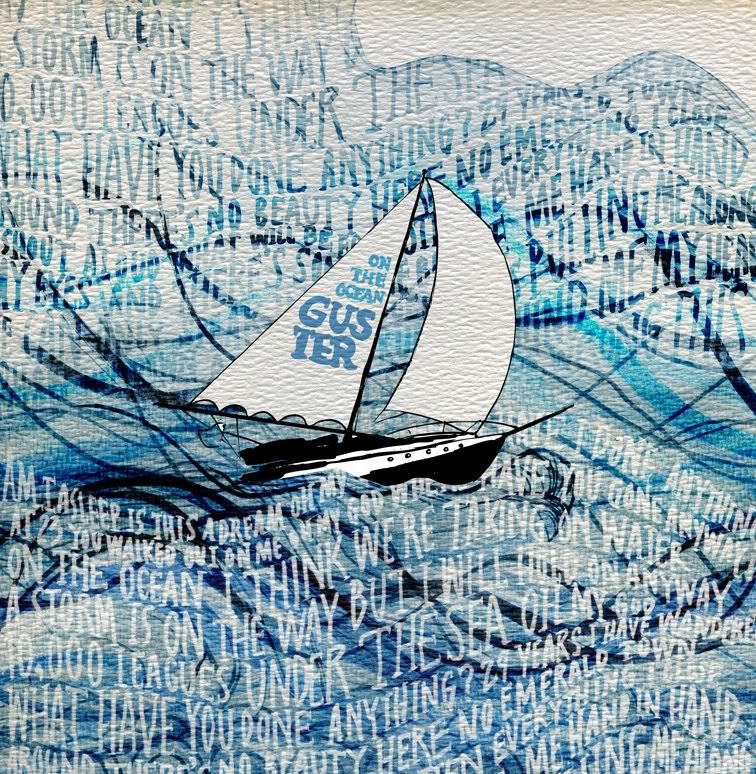 And the great music news just keeps coming – this time from a favorite around here at Blinded By Sound – Guster! The band just announced a six song EP On the Ocean, which will be released August 2nd on the band's own label – Ocho Mule. The EP seems to be a mix of live, acoustic, and remixed Guster favorites. Here's the track list:
On the band's web site, they give some details about the tracks being prepped for this mini release and remind us all that while B-sides for some bands mean B-grade material, Guster B-sides are often completely wonderful...
1). On the Ocean (radio edit)
2). Big White Bed: "didn't make it onto the album, but it's great. Features our friend "Hags" on upright bass."
3). Every Moment: "is a haunting Pisapia-sung masterpiece, and while it didn't fit into the Easy Wonderful template, it's still one of our favorite recordings from those sessions."
4). Satellite (Live at the Met Museum of Art): "is a live staple these days, but this is a rare acoustic version from an art museum, with our friends K and Dana on strings."
5). That's No Way to Get to Heaven (Live at the Met Museum of Art): "comes from the same Met Museum show and these live songs are a preview of a likely forthcoming November acoustic tour with strings (!)"
6). This is How it Feels to Have a Broken Heart (Mitchell Spinach remix): "is Ryan Miller's, oops, I mean Mitchell Spinach's first ever attempt at a dance remix. It's a must-hear. "
Priced at only $4.99 this EP is a must have for Guster fans.