Forgive the internal geekiness of this but I'm very excited about this week's iTunes Chart Watch, mostly because we've finally produced our own, in-house review of Adele's blockbuster 21 and we can refer you to that if you're one of the other five people who haven't bought it yet.
Adele isn't the only album in iTunes' albums charts to have been reviewed at BBS. We reviewed the new 311 record and it touched off a firestorm of comments from touchy 311 fans who weren't prepared to confront the idea that Universal Pulse is not the greatest album of all time or that it will not yield peace in our lifetime. The conversation continues so feel free to weigh in. We write, you discuss; agreement is not required.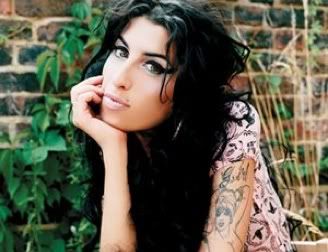 In between all that, Amy Winehouse's Back To Black is back in the Top 10 in the wake of her tragic passing. The cynical will make jokes about death being a good career move. I choose to hope people will be reminded of what a talent she was in the wake of her death rather than helping Billboard and other publications count the cash. Winehouse delivered two albums during her lifetime, Back To Black being the smash hit. You can bet there will be at least one posthumous release but B2B was her final artistic statement to us.
We also see the Red Hot Chili Peppers album in the Top 10 and it wont be released until next month. That's a lot of anticpation and we've already made our plans to review it when it arrives August 30.
The less said about the singles chart, the better; you can still review it here:

iTunes' top 10 selling singles and albums of the week ending July 25, 2011:
Singles:
"Party Rock Anthem (feat. Lauren Bennett & GoonRock)" - LMFAO
"Last Friday Night (T.G.I.F.)" - Katy Perry
"Super Bass" - Nicki Minaj
"Tonight Tonight" - Hot Chelle Rae
"Lighters (feat. Bruno Mars)" - Bad Meets Evil
"How to Love" - Lil Wayne
"Give Me Everything (feat. Ne-Yo, Afrojack & Nayer)" - Pitbull
"I Wanna Go" - Britney Spears
"Rolling In the Deep" - Adele
"Good Life" - One Republic
Albums:
21 - Adele
Back to Black - Amy Winehouse
Time of My Life - 3 Doors Down
We the Best Forever - DJ Khaled
Universal Pulse - 311
I'm With You - Red Hot Chili Peppers
Hell: The Sequel - Bad Meets Evil
iTunes Festival: London 2011 - Adele
Sigh No More - Mumford & Sons
Red River Blue - Blake Shelton