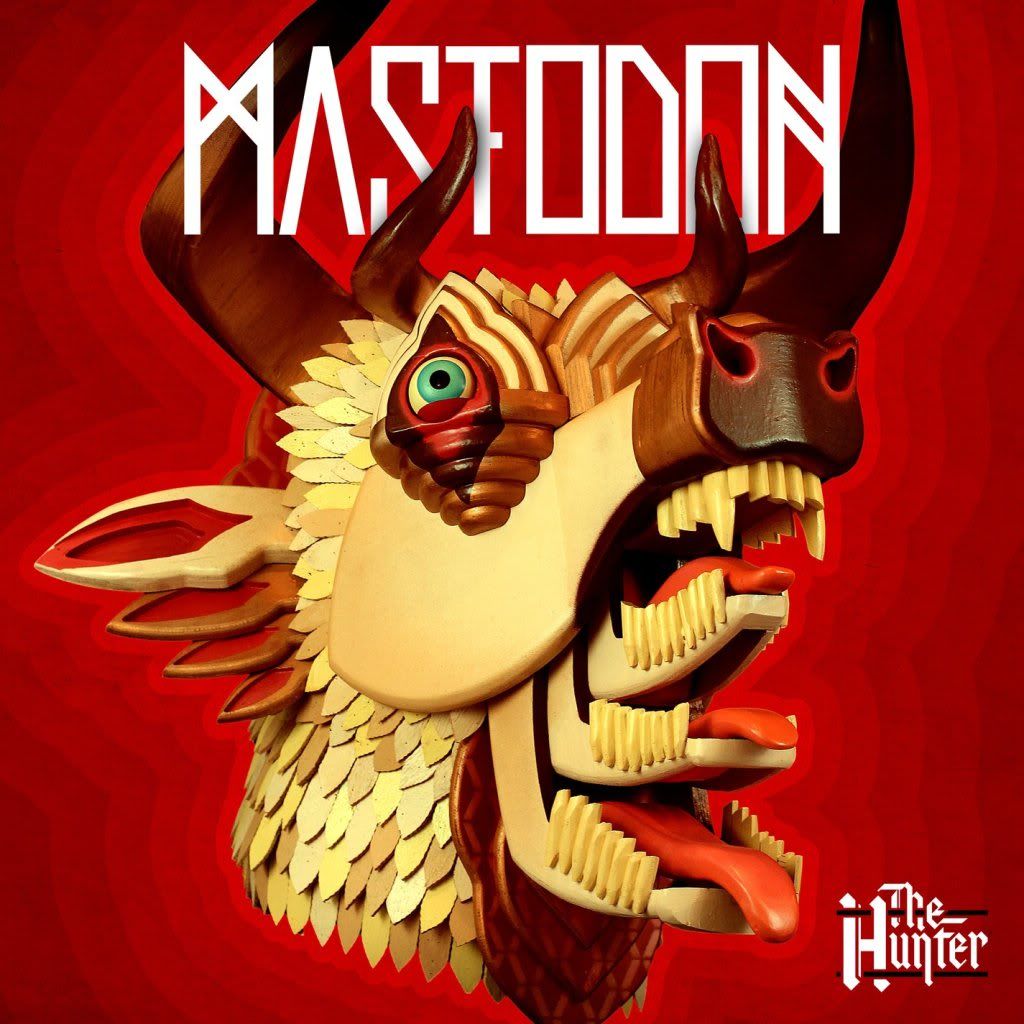 Mastodon have revealed the tracklisting and artwork for their upcoming album The Hunter, due in stores Sept. 27 and have also released a track from the album via YouTube called "Spectrelight."
Before we get to "Spectrelight" and the rest of the tracklisting, let's take a moment to say we're going to miss days like this when digital inevitably dustbins the world of physical media in music, because there's no way a 300x300 pixel version of album art like this is going to be as cool as it would have been on a CD or, of course, fucking vinyl.
This will be the second release from Mastodon this year, who released a live CD/DVD Live At The Aragon this spring. The Hunter is the first studio album since the 2009 effort Crack The Skye and their fifth studio set overall. That exhausts the sum total of my Mastodon knowledge so it's fair to say I won't be handling the BBS review of it. I am qualified to show you the album art, list the tracks, and embed the video- just one of many services we provide around here.
Here is the tracklisting and the video is below. I don't know if it's safe for work because, well, I'm not planning on checking it out- but you should. Just, you know, make sure that nosy asshole in the cube to the left of you has gone for his morning constitutional first. Check it out and by all means, share with us your thoughts on the song and your excitement for the upcoming album. We want to hear from you!
Here is the tracklist for THe Hunter, due Sept. 27th.
1. Black Tongue
2. Curl Of The Burl
3. Blasteroid
4. Stargasm
5. Octopus Has No Friends
6. All The Heavy Lifting
7. The Hunter
8. Dry Bone Valley
9. Thickening
10. Creature Lives
11. Spectrelight
12. Bedazzled Fingernails
13. The Sparrow