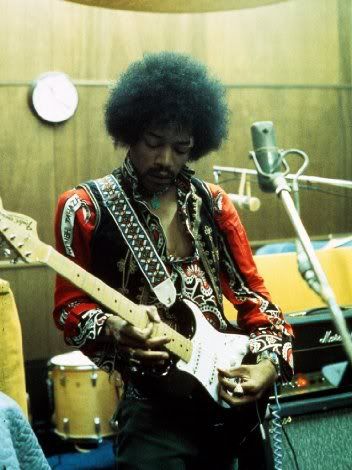 It ain't no sin to be glad you're alive and this is a good time of years, boys and girls! Football is back, the Crimson Tide are undefeated, and the encroachment of Christmas means a slew of new music releases. Most of them will suck like a Turbo-Charged Hoover but there will be some treasures among the trash and we are going go through a few of each today.
Let's begin with the trash: It's a good thing I don't have a yearbook for Aaron Lewis' high school because we have another Staind record to endure all because not one of those fuckers would be his friend. I'll thank you all again for that. Making things better, we have a String Tribute To The Music of Staind this week. There's a quality listen. That would be like some jagoff with a piano playing Blink-182 songs and releasing them on CD. Oh, wait. That's happening this week, too. Right about now I'm starting to hate Christmas but there are some good things to discuss and a few big name titles I'll share with you.
Staying roughly with that generation and loose genre affiliation, Gavin Rossdale is again recording under the "Bush" moniker. It's not the full original lineup and really, even though I liked a few of their songs how much about Bush ever qualified as original but Sea Of Memories is the first Bush album in 10 years.
I'm always filled with mixed emotions when I see "new" Jimi Hendrix music being released. I love Hendrix. He was a bright-burning genius whose music stands up all these years later but his catalog has been abused by record labels left-and-right and I've read stories I believe that suggest the Hendrix family is about as caring as the Gotti family and just as how shall I say? protective of their earnings. That said we have the Winterland box set, which expands the amount of live material released from his series of six shows at San Francisco's Winterland Ballroom.
We've also got In The West being released, which takes a series of live cuts recorded at shows from the last year of his life. The first run of this disc has been out of print for ages and is now being released with five additional songs. Put me down for both.
Wynton Marsalis And Eric Clapton Play The Blues-Live From Jazz At Lincoln Center intrigues me a lot and I'm pretty sure I'm having one of these. Clapton holds a strange place in my heart as a blues fan and I'm not exactly sure what to make of him in that context. I don't guess it really matters if he's the bluesman some make him out to be or not; this pairing looks interesting and I want to hear it. All it has to be is good; the "label" for it really doesn't much matter.
Also worth noting this week are new releases from Anterior, whose Anthem Of The Fallen failed to impress our Jordan Richardson, as well as new sets from Kristin Chenowith, Lady Antebellum, and The Kooks. I haven't committed to buying the new Kooks' CD but there have been a couple catchy, charming moments on their previous sets. I might have to gamble on Junk Of The Heart.
Lastly, I'd like to throw a special mention to an album passed along to me by my good friend Lisa McKay. Daniel Rosenthal is a jazz trumpeter and he has a record out this week called Lines, which I've reviewed. I'm not always on the firmest of ground when I write about jazz but I like the record quite a lot and hope you'll check out the review and the album. Good music is good music but there's always something special about it being passed by the hand of a good friend. Thanks, Lisa.
Here's the rest of our New Music Tuesday releases for the week of Sept. 13; yours if you want them.

13Th Floor Elevators - Reverberations
2Tone Lizard Kings - Primeval Itch
69 Eyes, The - Bump 'N' Grind
7Eventh Time Down - Alive In You
94 East - If You Feel Like Dancin?
Abbott, Gregory - Drop Your Mask
Aerosmith - The Essential Aerosmith
Akin -* The Way Things End*
Akkerman, Jan - A Real Elegant Gypsy
Albers, Hans - Der Blonde Hans, La
Alcapone, Dennis - Wake Up Jamaica
Alexander Sevastian - Russian Favourites
Alice Cooper - Welcome 2 My Nightmare
Allen, Daevid - Time Of Your Life
Alvarez, Carlos - Discover The Gift So
Amen Corner - Hello Suzie
Amen Corner - High In The Sky
Amen Corner - Bend Me Shape Me
Anathema - Falling Deeper
Andersen, Lale - Lili Marleen Und Noc
Anterior - Echoes Of The Fallen
Anthony, Ray - Moonglow, That Old F
Anthrax - Worship Music
Anubis Gate - Anubis Gate
Arabrot - Solar Anus
Arch - Sympathetic Resonanc
Arkana, Laura Met Peter Broderick - Lentemuziek
Assia, Lys - Hits Und Raritäten
Astronautalis - This Is Our Science
Azucena, Maya - Cry Love
Baker, Ginger - Dust To Dust
Barn Owl - Lost In The Glare
Basia - From Newport To London Greatest Hits Live...And More
Beastie Boys - The Lowdown
Beatles, The - 1 (Remastered)
Big Harp - White Hat
Bill Bourne And The Free Radio Dance Band - Bluesland
Black Uhuru - The Dub Album
Blind Pilot - We Are The Tide
Blink 182 Tribute - Piano Tribute To Blink 182
Blitzen Trapper - American Goldwing
Bloody Hollies, The - Yours Until The Bitter End
Blues Image - Anthology Box 1975-1979
Bollywood Brass Band Featuring Rafaqat Ali Khan - Chaiyya Chaiyya
Bondy, A.A. - Believers
Boothe, Ken - Ain't That Loving You
Bouchard, Joe - Jukebox In My Head
Brantley Gilbert - Halfway To Heaven
Breck, Freddy - Rosen Der Erinnerung
Britten:The Tur - Britten: The Turn Of
Bronze Nazareth - School For The Blindman
Brown, Dennis - Africa
Buarque, Chico - Chico
Buchanan, Roy - Live At Rockpalast
Bush - The Sea Of Memories
Bush, Stan - Stan Bush
Bush, Stan & Barrage - Stan Bush & Barrage
Butcher Boy - Helping Hands
Campbell, Don - Flex
Canadian Brass - Brahms On Brass
Cant - Dreams Come True
Carter, Ron - Ron Carter's Great Big Band
Cash, Johnny - Hayride Anthology
Cephalic Carnag - Lucid Interval- Reis
Cesare Siepi-Er - Mozart: Le Nozze Di
Chalie Boy - Baby Makin' Music
Charles Lloyd Quartet/Farantouri/Sinopoulos - Athens Concert / [2 Cd]
Chenoweth, Kristin - Some Lessons Learned
Chepokas, Tom - 42 Christmas Favorites
Cherry People - Whoopin' & Awhoppin'
Christie, Lou - I'm Gonna Make You Mine
Circus Of Power - Circus Of Power
Cliff, Jimmy - Shout For Freedom
Collingsworth Family, The - Part Of The Family
Cool Yule Band - A Saxophone Christmas
Corridor - Real Late
Cory Lamb - Break The Cycle
Creole Choir Of Cuba, The - Tande-La
D-Maub - Death Before Dishonor
Da' T.R.U.T.H. - The Whole Truth
Dabbs, Trent - Southerner
Daniela Mercury - Canibalia
Dark River: Son - Various
Das Racist - Relax
Dead By Wednesday - The Last Parade
Decemberadio - Southern Attic Sessions
Dekker, Desmond - Gimme Gimme
Deva, Sarah Jezebel - Corruption Of Mercy
Devil Wears Prada, The - Dead Throne
Devine, Kevin - Between The Concrete
Dick Delicious And The Tasty T - Vulgar Display Of Obscurity
Die Grossen Deu - Various
Dietrich Fische - Mozart: The Magic Flute
Digital Orchestra - A New Age Christmas
Dillinger - Some Like It Hot
Dingo, Carlos - Ska Is Dangerous
Dion, Céline - The Essential Celine Dion
Dirt Daubers - Wake Up, Sinners
Discharge - Disensitise
Discharge - War Is Hell
Dobson, Dobby - If Only I Had Time
Dobson, Dobby - Songs For Everyone
Dolenz, Mickey - Plastic Surgery Ep
Donelian, Armen - Leapfrog
Doro - 25 Years In Rock (Cd/2Dvd)
Dr. John - New Orleans Man
Dramatics - Whatcha See Is Whatcha Get / [Remastered]
Dream Theater - A Dramatic Turn Of Events
Drums, The - Portamento
East Bay Ray And The Killer Sm - S/T
Edguy - Age Of The Joker, The
Einherjer - Norron
Ellis, Alton - All My Tears
Elo Part Ii - Can't Get You Out Of My Head
Elo Part Ii - Last Train To London
Elo Part Ii - Part Ii - Rockaria
Epitaph - Rockpalast: Krautrock Legends Vol. 1
Eric Sardinas A - Sticks And Stones
Evancho, Jackie - Dream With Me In Concert
Eve To Adam - Banquet For A Starving Dog
Everwood - Without Saving
Evil United - Evil United
Family - Bandstand
Family - It's Only A Movie
Family - Old Songs, New Songs
Fankhauser, Merrell - The Best Of
Farlow, Billy C. - You Better Run
Farlowe, Chris - Ride On Baby: The Best Of
Farr, Gary & The T-Bones - Rare T-Bone
Ferrick, Melissa - Still Right Here
Flesh N' Bone - Blaze Of Glory
Frankie & Alice - Score
Frankie Yankovic - And His Yanks
Frequency Drift - Ghosts
George Strait - Icon
Get Lost 4 - Get Lost 4 Mixed By
Girls - Father, Son, Holy Ghost
Gloominous Doom - Cosmic Super Ghoul
Godard, Vic & Subway Sect - We Come As Aliens
Golden Palominos - The Celluloid Collection
Golden Strings - Greatest Hits Volume 1
Golden Strings - Greatest Hits Volume 2
Gong - Opium For The People
Gourds, The - Old Mad Joy
Graham Bond Organisation - For One Night Only
Greenslade - Live 1973-1975
Greenslade, Dave - Routes/Roots
Grouplove - Never Trust A Happy Song
Guthrie, Woodie - Great Dust Storm
Guthrie, Woodie - Old Time Religion
Guthrie, Woodie - Vigilante Man
Hamburger Alste - Jakob Vinje: Runghol
Hank Williams - The Legend Begins: Rare And Unreleased Recordings (3Cd)
Harlequin - Love Crimes
Haste The Day - Haste The Day Vs...(Live)
Hawkwind - Urban Guerilla
Haynes, Roy - Roy-Alty
Heimweh Nach Be - Heimweh Nach Berlin
Hellcore - Destruction Of The World
Hendrix, Jimi - Hendrix In The West
Hendrix, Jimi & Lonnie Youngblood - Groove Maker
Hendrix, Jimi & Lonnie Youngblood - Uranus Rock
Hendrix, Jimi & Lonnie Youngblood - Red House
Hendrix, Jimi, The Experience - Winterland
Hipower Entertainment Presents - Hoodtimes Music
Hipower Entertainment Presents - The Hipower Soldiers Triple Up
Holiday Shores - New Masses For Squaw
Hollaender, Fri - Ich Bin Von Kopf Bis
Holly, Buddy - Raining In My Heart
Holly, Buddy - True Love Ways
Holly, Buddy/Little Richard/Ca - The Rock 'N' Roll Collection
Holt, John - One Million Volts Of Holt
Holt, John - Just The Two Of Us
Human League, The - Credo
Humble Pie - Home And Away
I Roy - From The Top
I Start Counting / Fortran 5 - Konnecting.. I Start Counting,
Isaacs, Gregory - Steal A Little Love
Isaacs, Gregory - Let Me Be The One
Isaacs, Gregory - My Day Will Come
Jackson, Wanda - Rockabilly Queen
Jazz Vol. 78 - Jazz In The Charts V
Jeff Beck/Steve Ray Vaughan - Guitar Gods Vol 3: Jeff Beck/Steve Ray Vaughan
Jennings, Mason - Minnesota
Johnny & The Hurricanes - Beatnik Fly
Johnny & The Hurricanes - Hot Fudge & Cornbread
Johnny & The Hurricanes - Rocking Goose (The Definitive Collection)
Jones, Glenn - The Wanting
Jones, Matthew Perryman - Until The Dawn Appears
Joy Kills Sorrow - This Unknown Science
Kaempfert, Bert - Wonderland By Night
Kahane, Gabriel - Where Are The Arms
Kaliya - Annihilator
Kanda, Hiromi - Days Of Yesterday
Kanik, Conny - Immer Du
Karthago - Rock 'N' Roll Testament
Katy B - On A Mission
Killl - Killl (Cd+Dvd)
King, Carole - Crying In The Rain
King, Carole - The Best Is Yet To Come
Kooks, The - Junk Of The Heart
Lady Antebellum - Own The Night
Ladytron - Gravity The Seducer
Leander, Zarah - Ich Weiß, Es Wird Ei
Lewis, Rusty - Postcards From The Third World
Liederjan - Live Aus Der Fabrik
Liederjan - Mädchen, Meister, Mö
Liederjan - Volksmusik Aus Der H
Little Richard - Baby Face
Little Richard - Rip It Up
Little Richard - She's Got It
Londonderry Boys Choir - 17 Christmas Carols
Londonderry Choir - The 21 Greatest Religious Hymns
Londonderry Choir - Amazing Grace
Los Hermanos Lovo - !Soy Salvadoreno! Hermanos Lov
Lotus - Lotus
Loveless, Lydia - Indestructible Machine
Lowe, Nick - The Old Magic
Lowell Jensen, Keith - Cats Made Of Rabbits
Maclellan, Catherine - Silhouette
Madina Lake - World War III
Magma - Uber Kommandoh
Mantovani - Kisses In The Dark
Maria Callas-He - Puccini: Madama Butt
Maria Callas-Tu - Leoncavallo: I Pagli
Maria Reining-E - R. Strauss: Der Rose
Marling, Laura - A Creature I Don T Know
Mates Of State - Mountaintops
Me First And The Gimme Gimmes - Sing In Japanese
Mean Street Riders - High On The Hog
Meat Loaf - The Essential Meatloaf
Memoryhouse - The Years Ep
Meters - A Message From The Meters
Metropolitan Boys Choir - Whispering Hope
Metropolitan Boys Choir - How Great Thou Art
Michel Camilo - Mano A Mano
Mignon - Kiss Of Death
Milagres - Glowing Mouth
Miller, T.J. - The Extended Play Ep
Mitchell, Guy - Music Music Music
Mitchell, Guy - One By One
Mitchell, Guy - Singing The Blues
Mixin' Marc - Uc Club Pack Vol. 1
Mogwai - Earth Division
Mona Mur & En Esch - Do With Me What You Want
Morrison, Van - Madame George
Morrison, Van - Here Comes
Nation Beat - Growing Stone
National Health - Dreams Wide Awake
Navarro, Kiko - A Long Hot Summer Mixed & Selected By Kiko Navarro
Nawal - Embrace The Spirit
Nelson, Rick - Garden Party
Neon Indian - Era Extrana
Neville Brothers - Hook, Line And Sinker
Nice - Hang On To A Dream
Nightbringer - Hierophany Of The Open Grave
Norelli, Andrew - Cut Above Stupid
Notar - Devil's Playground
Nyro, Laura - The Essential Laura Nyro
Oblivian, Jack - Rat City
Only Flesh - From The Gutter To T
Outlawz - Perfect Timing[Explicit]
Pajama Club - Pajama Club
Paragons - Island In The Sun
Paragons - Greatest Hits
Pathology - Awaken To The Suffer
Paul Rodgers & Friends - Live At Montreux 1994
Paula Kelly And The Modernaire - A Tribute To Glenn Miller Volume 1
Payuta, Harry - Zacatecoluca
Pepper Pots - Train To Your Lover
Perkins, Carl - Blue Suede Shoes
Perkins, Carl - Caldonia
Perkins, Carl - Matchbox
Perry, Lee - Enter The Dragon
Philippa Davies (Flute) ; Thelma Owen (Harp) - The Romance Of The Flute & Harp
Pitney, Gene - A Street Called Hope
Poets - Baby Don't You Do It
Polar Bear Club - Clash Battle Guilt Pride
Premal, Deva - Password
Primus - Green Naugahyde
Quicksilver Messenger Service - Anthology Box 1966-1970
Quiet Riot - QR III
Ragan, Chuck - Covering Ground
Raincoats, The - Odyshape
Reckless Kelly - Good Luck & True Love
Red Krayola - Hurricane Fighter Place
Reed, Lou - The Essential Lou Reed
Reitan, Greg - Daybreak
Reutter, Otto - Der Star Des Couplet
Robots In Disguise - Happiness Vs Sadness
Rococo - The Firestorm And Other Love Songs
Roe, Tommy - Jam Up Jelly Tight
Rosenthal, Daniel - Lines
Roth, John - An Acoustic Christmas
Rufus Thomas - Do The Funky Chicken
Rundgren, Todd - *[Re]Production*
Sabaton - World War Live - Battle
Santa Esmeralda - Gloria
Santa Esmeralda - Querida Te Quiero
Santa Esmeralda - Hasta Luego
Santana - Latin Tropical
Santana - Jingo
Santana - Acapulco Sunrise
Saves The Day - Daybreak
Scarlet, Richie - Fever
Schnabel, Arthu - Piano Sonatas
Sean Kelly (Guitar) - Where The Wood Meets The Wire
Seger, Bob & The Silver Bullet - Live Bullet
Seger, Bob & The Silver Bullet - Nine Tonight
Seger, Bob Tribute - Piano Tribute To Bob Seger
She's A Tease - Millonaria
Shimmering Stars - Violent Hearts
Shirley Brown - Woman To Woman [Remastered]
Skatalites - Independence Ska
Slow Club - Paradise
Sly & Robbie - African Culture
Small Faces - Here Come The Small Faces
So Many Ways - So Many Ways
Soft Machine - Shooting At The Moon
Sonny Rollins - Road Shows Vol. 2
Soundtrack - The Help (Thomas Newman)
Spread Eagle - Spread Eagle (Reissue)
Spy Kids: Al - Soundtrack
Spyro Gyra - A Foreign Affair
St. Vincent - Strange Mercy
Staind - Staind
Staind Tribute - String Tribute To Staind
Stemm - Cross Roads
Steve Holy - Love Don't Run
Steve Lukather/Brian May/Phil - Guitar Gods Vol 1: Steve Lukather/Brian May/Phil Manzanera
Steve Vai/Joe Satriani - Guitar Gods Vol. 2: Steve Vai/Joe Satriani
Strand, The - The Strand
Stroutsos, Gary - Oasis
Suga Free - Why U Still Bullshit
Superchunk - Foolish
T'pau - Sex Talk
Tango Negro Trio - No Me Rompas Las Bolas
Terry & The Pirates - Rockpalast: West Coast Legends Vol. 5
The Brian Schram Band - Disturbing The Peace
The Dirt Drifters - This Is My Blood
The Hangmen - Lost Rocks: Best Of The Hangmen
The Jacka - The Indictment
The Moscow Virtuosi Conducted By Michel Legrand - Music Of Michel Legrand, The
Thirsty Moon - Lunar Orbit: Live At Stagge's Hotel 1976
Thomanerchor Le - Bach: 6 Motetten Six
Toasters - 2Tone Army
Toddla T - Watch Me Dance (Cd+Dvd)
Toms, Bill - Memphis
Toots & The Maytals - Hold On
Toro Y Moi - Freaking Out
Trombone Shorty - For True
Tubes - Wild West Show
Ufo - Chrysalis Years 1973-1979, The
Ultravox - The New Frontier
Umphrey's Mcgee - Death By Stereo
Untapped - Jawn Murray Presents: Untapped
Van Zandt, Townes - Poncho And Lefty
Van Zandt, Townes - Buckskin Stallion
Van Zandt, Townes - Live In Texas
Various Artists - 20 Years Of #1 Country Hits 1970-1989
Various Artists - Sounds And Silence - Travels With Manfred Eicher
Various Artists - Best Of Sun Records Volume 1
Various Artists - Best Of Sun Records Volume 2
Various Artists - Classic Memories Volume 1
Various Artists - Classic Memories Volume 2
Various Artists - Psychedelic Chemistry Volume 1
Various Artists - Psychedelic Chemistry Volume 2
Various Artists - British Blues Breakers
Various Artists - London Social Degree
Various Artists - This Is London
Various Artists - Best Of Brit Blues Volume 1
Various Artists - Best Of Brit Blues Volume 2
Various Artists - The Sun Records Collection
Various Artists - Do You Remember
Various Artists - Psychedelic Chemistry
Various Artists - White Boy Blues
Various Artists - The Pyschedelic Colours Of 60'S London
Various Artists - The British Blues Collection
Various Artists - The Sun Records Collection Vol. 2
Various Artists - The Essential Sun Records Collection
Various Artists - Sounds Of The '60s
Various Artists - The Academy
Various Artists - Soca Gold The Ultimate Collection
Various Artists - Boardwalk Empire Volume 1 Music From The Hbo Original Series
Various Artists - Grey's Anatomy Original Soundtrack Volume 4
Various Artists - Other Side Of Pink, The - A Tribute To Pink Floyd
Various Artists - Innerversions: A Six Degrees Yoga Compilation
Vaughan, Kenny - V
Vickery, Thomas - Christmas Melodies
Viola, Mike - Electro De Perfecto
W.W. Lowman - Kumquat May
Waldoff, Claire - Die Königin Der Klei
Walter Franck-F - Mozert: Die Entführu
Warrior - Soundtrack
We Came As Romans - Understanding What We Ve Grown
Wesley, John - Lillipad Suite
Wild Flag - Wild Flag
Wilson, Jonathan - Gentle Spirit
Winter Tree - The Winter Tree
Winter, Johnny - Live Rockpalast 1979
Wishbone Ash - Blowin
Wolves Like Us - Late Love
Womack, Bobby - The Preacher
Wooden Shjips - West
Wynton Marsalis And Eric Clapton - Wynton Marsalis And Eric Clapton Play The Blues-Live From Jazz At Lincoln Center
Xanadu - The Last Sunrise
Yardbirds - Stroll On With The Yardbirds
Young Blood - Transfusion
Zakee - Assilmilations
Zinn, Howard - 1492-1992: The Legacy Of Columbus