The music world is still reeling from the shocking passing of blues guitarist Michael "Iron Man" Burks on May 6 of this year and today, Alligator Records releases his final studio album, an album he'd all but finished. He'd wrapped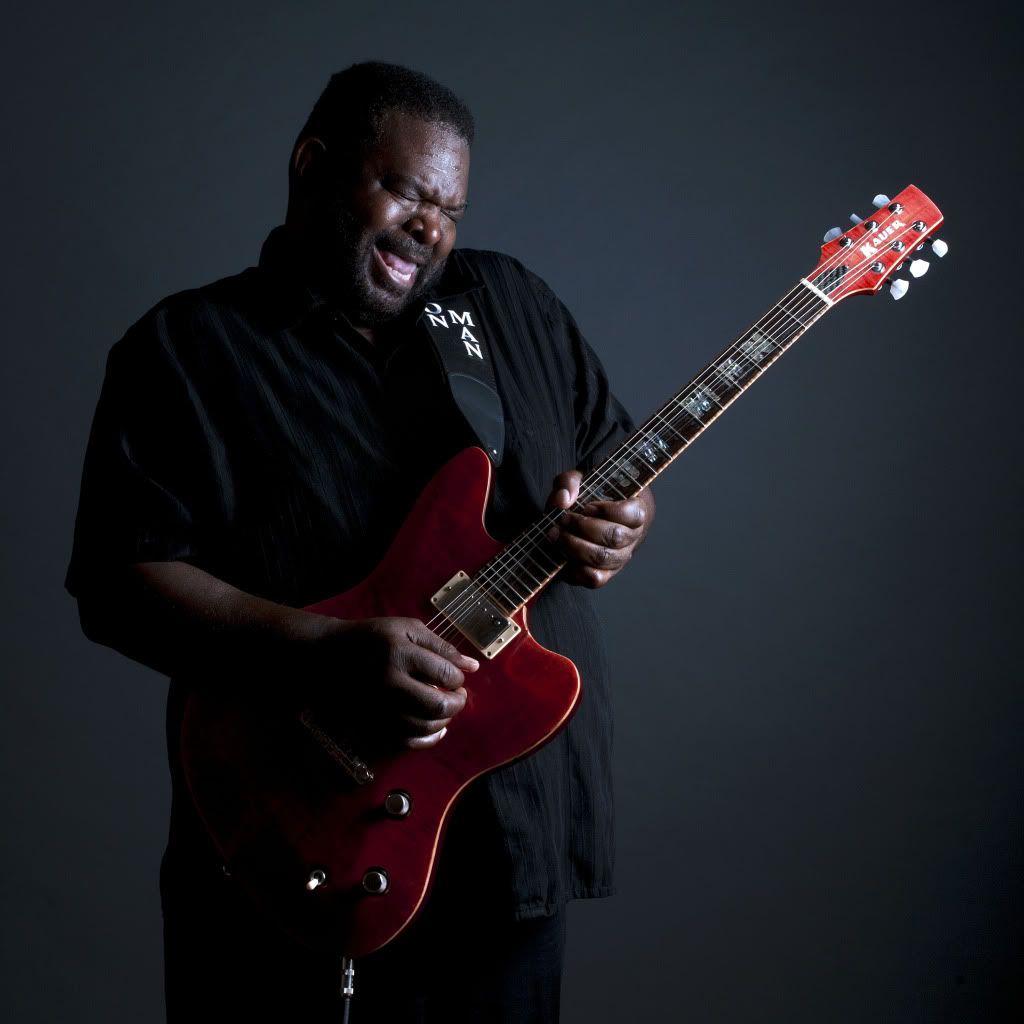 recording on the 12 songs for Show Of Strength and had approved of most of the final mixes for the record. All he had left was to approve a few mixes and sequence the record, but collapsed at the Atlanta airport returning from some European dates before that could happen. There may have been a few minor changes but this is very likely the album as he'd have released it.
Guest contributor and friend of the site Tom Johnson (read is fantastic review of Rush's latest album Clockwork Angels) told me I should check out Los Lobos' Kiko and that album turns 20 this year. The veteran rockers are issuing a 20th anniversary edition of the album this week as well as a DVD and Blu-ray of them performing the record in its entirety.
Also in the re-issue department, Kiss' studio album Destroyer has been remixed and remastered from the original tapes by the album's producer Bob Ezrin. I'm not sure why this is being done and who was dissatisfied with the studio version as initially presented, but Destroyer Resurrected is out this week and Gene Simmons will once again get paid.
Veteran guitarist Ry Cooder has a new record out and subtlety is not part of the master's plan. The album is called Election Special and the first track is called "Mutt Romney Blues." I guess this is going to be a soundtrack for a Keith Olbermann show with slogans MoveOn.org rejected. Yawn. I like music with a message and an agenda but I think we should demand better and expect more. This is the moral and musical equivalent of referring to President Obama by his middle name for shock value or reasons far more nefarious and distasteful. If you want to take on the world, have something to say and say it well. The rest should stick with "moon" and "June." Cooder is an extraordianary talent. I'm disappointed.
Let's also throw some shoutouts for new Yeasayer and Plan B and do our best to ignore The Darkness and Lynyrd Skynyrd.
Those are just a few of the albums coming out this week. Here is a list of several other titles for your consideration:
Alan Singley - Audiobicyclette
Ariel Pink S Haunted Grafitti - Mature Themes
Bailterspace - Strobosphere
Bailterspace - Strobosphere
Billy Cobham - Warning
Brooke Toia - How To Love
Brothers Of The Baladi - Dance With Gladness
Brothers Of The Baladi - Further Journeys
Brothers Of The Baladi - Eye On The World
Brothers Of The Baladi - Heart Of The Beast
Brothers Of The Baladi - A Time Of Peace
Brothers Of The Baladi - Hope
Brothers Of The Baladi - Hands Of A Thousand Dances
Brothers Of The Baladi - Presence Of The Past
Brothers Of The Baladi - Just Do What's Right
Burks, Michael - Show Of Strength
Call Of The Wild - Leave Your Leather On
Caminiti, Evan - Dreamless Sleep
Chris August - The Upside Of Down
Darkness, The - Hot Cakes
Derose, Dena - Travelin Light
Dispatch - Circles Around The Sun
DJ Khaled - Kiss The Ring
Dykeritz - Rearrangerologyistics
Dylan Leblanc - Cast The Same Old Shadow
Fay, Bill - Life Is People
God Gave Me You - God Gave Me You: 12 Inspirational Hits From Today's Top Country Artists
Harry Taussig - Fate Is Only Twice
Heavy, The - The Glorious Dead
Holly Near - Peace Becomes You
Holly Near - Early Warnings
Holly Near And Ronnie Gilbert - Lifeline Extended
Holly Near, Arlo Guthre, Ronnie Gilbert, Pete Seeger - Harp: A Time To Sing
Horse Feathers - Words Are Dead
Howard Crosby - Once Upon A Time
Howard Crosby - Pennies From Heaven
I Was Totally Destroying It - Vexations
Imelda May - More Mayhem
J. Michael Kearsey - Silverthaw
J. Michael Kearsey - Suite For The Columbia Gorge
James Ingram - It's Your Night
Jeff Finlin - Live Songs For The Ice Age
Jj Doom - Keys To The Kuffs
Johnny Taylor/Ted Taylor - The Super Taylors
Jt Hodges - Jt Hodges
Kelly Joe Phelps - Brother Sinner & The Whale
Kiss - Destroyer - Resurrected
Los Lobos - Kiko (20Th Anniversary Edition)
Los Lobos - Kiko Live
Lynch, Dustin - Dustin Lynch
Lynyrd Skynyrd - Last Of A Dyin' Breed
Lynyrd Skynyrd - Last Of A Dyin' Breed (Special Edition)
Lynyrd Skynyrd - The Last Rebel (Limited Editio
Mikelle Morgan - Mama Don't Take No S***
Nihill - Verdonkermaan
Old Ceremony, The - Fairytales And Other Forms Of Suicide
Our Last Night - Age Of Ingorance
Owl City - The Midsummer Station
Pepper, Gregory And His Problems - Escape From Cyrstal Skull Mountain
Plan B - Ill Manors Music From And Inspired By The Original Motion Picture
Prodigy, The - More Music For The Jilted Gene
Revolt Revolt - Latah Nights
Ry Cooder - Election Special
Sherwood, Adrian - Survival & Resistance
Soundtrack - Samsara (Stearns/Gerrard/De Francisci)
Soundtrack - The Apparition (Tomandandy)
Taj Mahal - Hidden Treasures / Live From Royal Albert
Talkdemonic - Mutiny Sunshine
Teresa James And The Rythhm Tramps - Come On Home
The Kennedys - Closer Than You Know
The Kennedys - Retrospective
The Sir Douglas Quintet - Border Wave
Trey Songz - Chapter V
Van She - Idea Of Happiness
Various Artists - Adventure Music - Ten Years
Various Artists - Merry Christmas
White Matthew E. - Big Inner
Yeasayer - Fragrant World
Young Fresh Fellows - Tiempo De Lujo