We have another week of huge new releases- more than I can possibly hope to cover in any depth but we need to highlight a few of them. We have Dexy's (Midnight Runner) and their new album One Day I'm Going to Soar and new albums from Grace Potter And The Nocturnals, Mary Chapin-Carpenter, Pat Metheny, Josh Turner, Albert Castiglia, and Ed Sheeran. At least one of my nieces won't forgive me if I don't mention the new Usher record. And then there's that new album from Rush.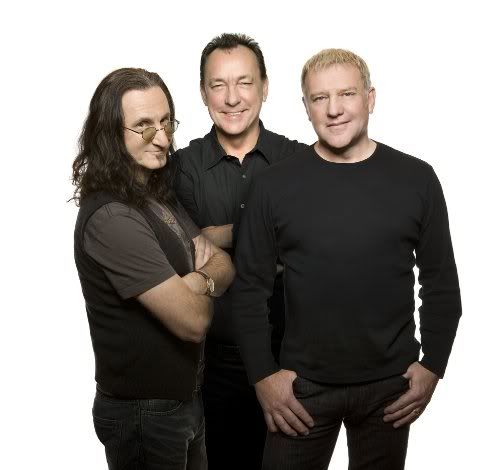 Rush fascinates me. Their work is imbued with so many of the qualities I love in music and yet I've never connected with them. I don't know why that is and yet despite having never bought a single one of their albums, I've joined with millions of outraged Rush fans and right-thinking people that it's a farce they've not been inducted into the Rock And Roll Hall Of Fame. They'll get in and it will be embarrassing to wonder why anyone even debated their merits in the first place. I've never bought a Rush record and yet I'm ridiculously excited they've released one today and equally ebullient my amigo Tom Johnson, Rush fan and music writer extraordinaire, has taken time to share his thoughts on the album with us.
I have a blood feud with Dexy's Midnight Runner and "Come On, Eileen" but I've been told I'm completely wrong about that and this band by another brilliant writer, friend, and musician Aaron McMullan. Sir Aaron is, as we speak, penning his thoughts on this latest from Dexy and will soon share them with us, as well. He's got a tougher job of selling me on Dexy than Tom did with Rush. I must also mention Aaron's second full-length album Angus is set for release later this year, perhaps late summer/early autumn. We posted some clips from songs likely to make the final cut for the record and you can check out more from his web site as well as listen to an EP and his full-length debut Yonder! Calliope?.
All that, and wait- there's more. We've got albums from a couple of outstanding guitarists. Pat Metheny has a record called Unity Band that finds the guitar virtuouso with the bad hair working with Chris Potter on sax and bass clarinet, Antonio Sanchez on drums, and Ben Williams on bass on an album of all new compositions. I've slowly become an enthusiastic casual Metheny fan, if such a term makes sense, having fallen in love with his Orchestrion and What It's All About records. Blues-rocker Albert Castiglia's Living The Dream follows his Keepin On record from 2010. There were some really great numbers on that record and I'm eager to discuss this new album from a terrific talent in the contemporary blues world.
It's a huge week this week, boys and girls. Dive right in and tell us what you're buying!
2Econd Class Citizen - The Small Minority
3 Brave Souls - 3 Brave Souls
31 Knots - The Days And Nights Of Everyth
Aloha - Some Echoes
Architecture In Helsinki - Like It Or Not Ep
Banks, Paul - Julian Plenti Lives... Ep
Berni - Soundtrack
Billy Cobham - Picture This
Blunt, Dean And Inga Copeland - Black Is Beautiful
Bodeans - American Made
Bouncing Souls, The - Comet
Brian Culbertson - Dreams
Call Me No One - Last Parade
Chet Baker - The Very Best Of Chet Baker
Clarke, Stanley - The Complete 1970S Epic Albums Collectio
Cooke, Sam - The Rca Albums Collection
Dave Brubeck Quartet, The - The Columbia Studio Albums Collection 19
Db S, The - Falling Off The Sky
Dean Martin - Collected Cool / [3 Cd/Dvd Box Set]
Denver, John - The Rca Albums Collection
Desmond, Paul - The Complete Rca Albums Collection
Drivin N Cryin - Songs From The Laundromat
Duke, George - The Complete 1970S Epic Albums Collectio
Dva - Pretty Ugly
Earth, Wind & Fire - The Columbia Masters
Ed Sheeran - +
Edens Edge - Edens Edge
Electric Light Orchestra - The Classic Albums Collection
Epic Soundtracks - Wild Smile... An Anthology
Far East Movement - Dirty Bass
Fly (Ballard/Grenadier/Turner) - Year Of The Snake
Freddie King - The Blues Live! / [Expanded Edition]
Future Of The Left - The Plot Against Common Sense
Getz, Stan - The Classic Columbia Albums Collection
Giant Sand - Tucson
Gordon, Dexter - The Complete Columbia Albums Collection
Grace Potter & The Nocturnals - The Lion The Beast The Beat
Hathaways - Parasol Sessions Volume One
Hive Dwellers, The - Hewn From The Wilderness
Holiday, Billie - Lady Day: The Complete Billie Holiday On
Hot Chip - In Our Heads
Humbert, Ryan - Sometimes The Game Plays You
Hundred In The Hands, The - Red Night
Invisible, The - Rispah
Jaill - Traps
Janusz, Thom - Ron Forella Moves
Jb Lenoir - The Blues / [Expanded Edition]
Jimmy Fallon - Blow Your Pants Off
Joan Of Arc - Joan Of Arc,Dick Cheney,Mark T
John Coltrane - The Very Best Of John Coltrane
Jonathan Boulet - ?We Keep The Beat Found The Sound See The Need To Start The Heart?
Josh Turner - Punching Bag
Judas Priest - The Complete Albums Collection
Jukebox The Ghost - Safe Travels
Kandodo - Kandodo
Kansas - The Classic Albums Collection 1974-1983
Laurel Halo - Quarantine
Lola Versus - Score
Lola Versus - Soundtrack
Magic Trick - Ruler Of The Night
Mahavishnu Orchestra W/ John Mclaughlin - The Complete Columbia Albums Collection
Markovic, Boban & Marko - Golden Horns - The Best Of
Marsalis, Wynton - Swingin' Into The 21St
Mary Chapin Carpenter - Ashes And Roses
Mates Of State - All Day
Mates Of State - Team Boo
Matt Pond Pa - Green Fury, The
Matt Toka - Matt Toka
May, Dent - Do Things
Metric - Synthetica
Mice Parade - Live: England Vs. France
Mighty Mo Rodgers - Cadillac Jack
Miles Davis Quintet - The Very Best Of The Miles Davis Quintet
Miles, Wymond - Under The Pale Moon
Miss May I - At Heart
Motion City Soundtrack - Go
Nada Surf - Karmic Ep (Re-Issue)
Nouela - Chants
Pat Metheny - Unity Band
Pop Etc - Pop Etc
Rainer Maria - Atlantic Ep
Rainer Maria - Long Knives Drawn
Return To Forever - The Complete Columbia Albums Collection
Rolf Julius - Raining
Rush - Clockwork Angels
Ryat - Totem
Saturday Looks Good To Me - Cold Colors
Scheidt, Mike - Stay Awake
Seeking - Soundtrack
Shaw, Woody - The Complete Columbia Albums Collection
Shorter, Wayne - The Complete Columbia Albums Collection
Simone, Nina - The Complete Rca Albums Collection
Sinatra, Frank - Sporting Club: Monte Carlo, Monaco June 14, 1958
Sonny Rollins - The Very Best Of Sonny Rollins
Soundtrack - Let It Shine / [Enhanced]
Soundtrack - Hemingway & Gellhorn (Javier Navarrete)
Soundtrack - Touchback (William Ross)
Spaceghostpurrp - Mysterious Phonk: The Chronicl
Stepdad - Wildlife Pop
Sunday S Best - Californian, The
Tallest Man On Earth, The - There S No Leaving Now
Tech N9Ne Presents Stevie Stone - Rollin' Stone / [Explicit]
The Byrds - The Complete Columbia Albums Collection
The Constellations - Do It For Free
The Heptones - Good Vibes / [2 Cd]
Totally Enormous Extinct Dinosaurs - Trouble
Usher - Looking 4 Myself
Variety Lights - Central Flow
Various Artists - That's My Jam
Various Artists - Ace Records Blues Story / [2 Cd]
Various Artists - Now That's What I Call Country , Vol. 5
Various Artists - Top 40 Country V.1 / [3 Cd]
Various Artists - Greatest Songs Of The 1940'S / [3 Cd]
Various Artists - All Time Greatest Jazz Vocal Standards / [3 Cd]
Various/Dj Numark - Wonderwheel Spins 2012
Visioneers - Hipology
Waka Flocka Flame - Triple F Life: Friends, Fans & Family
Waka Flocka Flame - Triple F Life: Friends, Fans & Family (Amended)
Washington Jr., Grover - The Complete Columbia Albums Collection
Weather Report - The Columbia Albums 1976-1982
Welcome Wagon, The - Precious Remedies Against Sata
Wes Montgomery - The Very Best Of Wes Montgomery
Wilkins, Walt - Plenty
Wintersleep - Hello Hum
Womack, Bobby - The Bravest Man In The Univers
Xbxrx - Wars
Young, The - Dub Egg