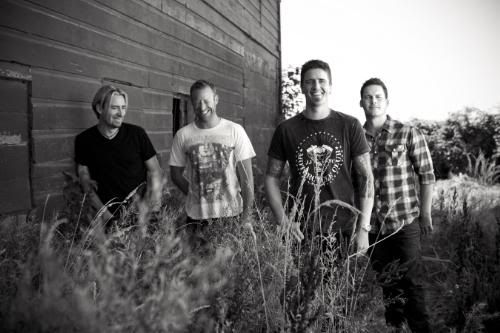 I regret to inform you that Nickelback is threatening us with a brand new album called Here And Now November 21 and they're coming at us double-barrel, simultaneously inflicting upon us two singles from the set.
I know what you're thinking, and you're wrong. The album won't release until November but time is not on our side! Both of these singles are being rushed to radio and digital outlets this month.
"When We Stand Together" and "Bottoms Up" get sent to radio Sept. 26 and are available digitally September 27. If I had to venture a guess, the first of those two singles is another attempt by the villainous Chad Kroeger to grow a social conscience as he did with the vapid "If Everybody Cared" while "Bottoms Up" surely needs no explanation. The only question about it is whether it's single entendre or if they're ambitious enough to go for the double.
Kroeger is excited about this latest afront and he seems to know why the band has been so appallingly commercially successful, "We're four people who love making music, the way we like to make it."
I swear to God I did not make that quote up.
We don't have a tracklisting beyond the two singles nor do we yet have art work for the new set. World tour dates are being finalized and an announcement is forthcoming.
This is their seventh studio album and first since 2008's Dark Horse, which went triple platinum. If you think I didn't experience souldeath writing that last sentence, you're not done thinking. I'm practically crying right now. The only good news I can think of is at least they're only releasing double singles and not a double record.
We've had a good run, getting three years between releases but all good things must come to an end and nothing bad ever seems to. Back on your heads, everyone.