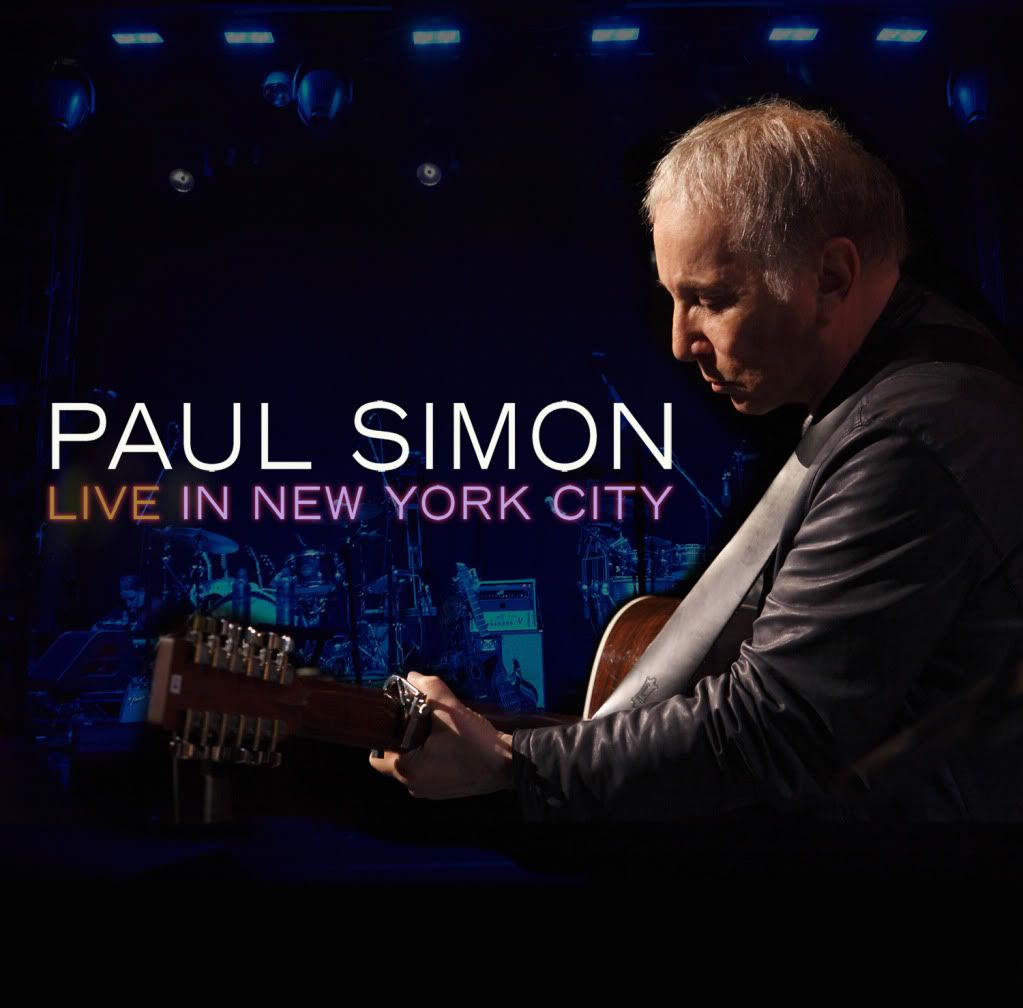 Live From New York... it's Paul Simon!
The Hall of Fame singer/songwriter and one time Saturday Night Live regular is releasing Live in New York City on September 18, recorded while touring in support of his amazing So Beautiful Or So What record, one of the best releases of 2011.
The 20-song set will be released on Blu-ray, DVD, and in a special 2-CD/1DVD package and features hit songs from throughout Simon's career as well as a few from So Beautiful. Simon hasn't released a live album in awhile and many of the older songs performed hadn't been performed or filmed live in several years. A trailer for the show has been released, which you can check out below, as well as the complete set list.
He was backed by a band consisting of Cameroonian guitarist Vincent Nguini, guitarist/drummer Jim Oblon, pianist Mick Rossi, saxophonist/ keyboardist Andrew Snitzer, bassist Bakithi Kumalo, guitarist Mark Stewart, master percussionist Jamey Haddad and multi-instrumentalist Tony Cedras.
Simon brought this tour to Nashville's historic Ryman Auditorium and I desperately wanted to go. Budget constraints forced me to choose between seeing Buddy Guy and B.B. King together or Simon on his own. It was a tough call. I opted for an unforgettable evening of classic blues but I'll always regret missing Simon in my favorite venue.
As for Live in New York City, my birthday is going to be expensive this year with this package from Simon and a new record from Smokin' Joe Kubek and Bnois King coming out that day. I love when my birthday falls on a New Music Tuesday! Send cards with cash. I've got some shopping to do!
Here's the complete tracklisting for Paul Simon's Live In New York City:
The Obvious Child
Dazzling Blue
50 Ways To Leave Your Lover
So Beautiful Or So What
Mother And Child Reunion
That Was Your Mother
Hearts And Bones
Crazy Love, Vol. II
Slip Slidin' Away
Rewrite
The Boy In The Bubble
The Only Living Boy In New York
The Afterlife
Diamonds On The Soles Of Her Shoes
Gumboots
ENCORE
The Sound Of Silence
Kodachrome
Gone At Last
Late In The Evening
Still Crazy After All These Years