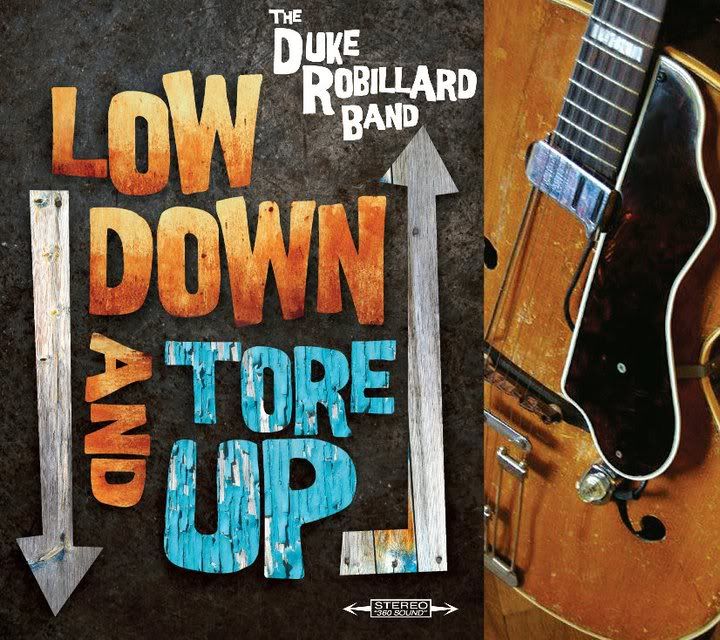 Blues legend Duke Robillard has announced the full tracklisting for Low Down And Tore Up, his new album from Stony Plain Records due September 20.
Low Down And Tore Up is an old school blues record featuring covers of, as the title suggests, some low down blues standards from the likes of Guitar Slim, Eddie Taylor, Pee Wee Crayton, John Lee Hooker, and Elmore James.
Robillard said he first heard and learned some of these songs when he was as young as age 17 and he still feels their impact all these years later.
The songs were cut live to 2" tape, challenging Robillard and his band to get down to business and nail each one quickly. In addition, the recording techniques used to capture the sound hearken back to the days before digital fiddling, hideous amounts of compression, and overly loud mastering started ruining everything. Rather than trying to get perfect separation between the instruments, Robillard and engineer Jack Gauthier made sure there was a sweet mix of bleedover.
He is joined by band members Bruce Bears (piano), Brad Hallen (acoustic bass), and Mark Teixiera (drums). Friends and former Duke Robillard Band members Sax Gordon and Matt McCabe also contribute to the record. Teixeira also takes a vocal turn on "Overboard."
Low Down And Tore Up is the follow up to Robillard's Passport To The Blues, released last year.
Quicksand (Eddie Jones) 3:12
Train Fare Home (Eddie Taylor) 4:36
Mercy Mercy Mama (H Whittaker) 3:04
Overboard (James Crawford Jr) 3:19
Blues After Hours (Pee Wee Crayton/Jules Taub) 4:33
Want Ad Blues (John Lee Hooker) 3:58
Do Unto Others (Dave Bartholomew) 2:27
It's Alright (Jimmy McCracklin) 3:22
Let Me Play With Your Poodle (H Whittaker) 2:35
Tool Bag Boogie (Elmore James) 3:10
What's Wrong (Sugar Boy Crawford) 3:35
I Ain't Mad At You (J Price/Bob Sparkler) 3:30
Twelve Year Old Boy (Mel London) 4:32
Later For You Baby (Eddie Jones) 3:19