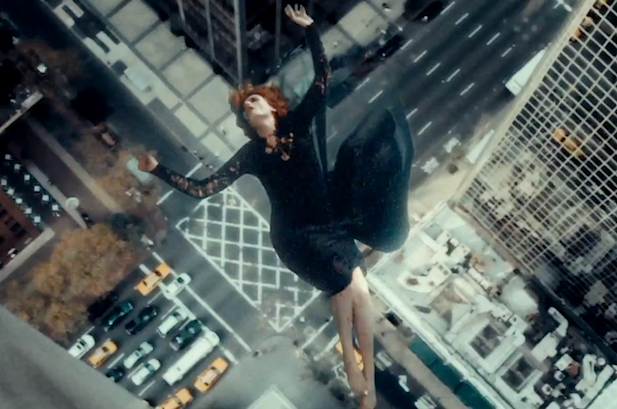 Florence Welch sings "You can't choose what stays and what fades away" in her song "No Light No Light" and she has found that out the hard way as the video she released for the song has drawn controversy in some quarters as having a racially insensitive bent to it. I didn't get that from it when I watched it the first several times. It's also drawn some flack for the religious imagery, as well.
I didn't know about the flap until after watching it. I'm probably not qualified to tell anyone whether they should take offense at something on that level. I just thought it was another weird video for a song I like by an artist I love, which is what I still think. Racist or racially insensitive? I guess I'm going to have to let everyone make up their own mind. I haven't found any official response from her or the video's director.
The lyrics are about searching for answers in resolution in a relationship with a lover and not finding any. It's a shame the video and its controversy could swallow that because it is a really good song, but it's there. She and the director made the video it didn't just "happen" and people have responded.
She performed "No Light" at her recent appearance on Saturday Night Live and as a F&TM fan, I enjoyed being able to watch and hear her interpret it in a setting without any corresponding controversy. I like the song, and this performance is strong. Dueling drummers bang out the rhythm while a string section and harp an actual harp, not a harmonica being called a harp by bluesmen provide delicate sounds as Florence sings in hushed tones before unleashing her mighty roar.
Watch the video and performance. What do you make of it all?