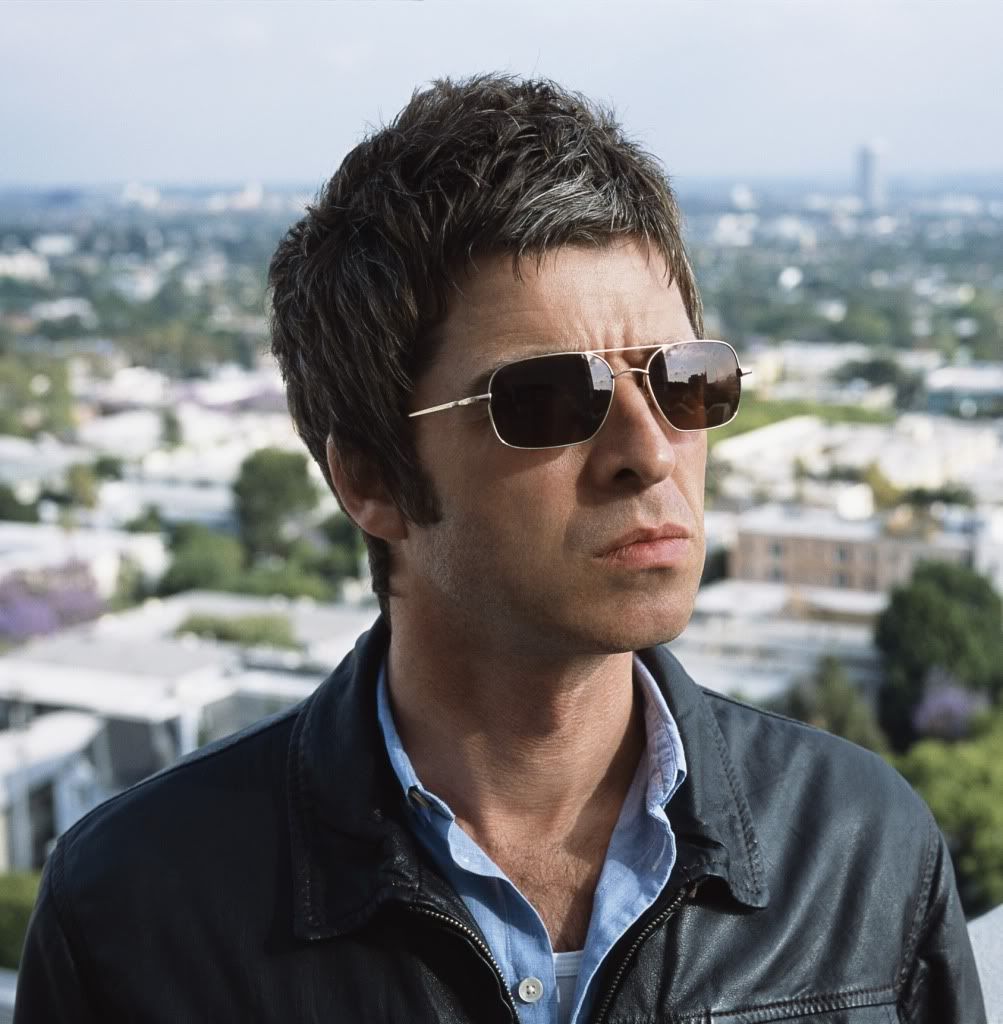 Noel Gallagher is coming back to North America for the fourth time in 12 months -- reminding us all of the early days of Oasis -- for a series of fall co-headlining dates with Snow Patrol.
The majority of these dates are west of the Mississippi, kicking off in Portland and Seattle before running north of the border for several shows in Canada. They'll drop down into the midwest for shows in Minneapolis, Kansas City, and Louisville before hitting :: wait for it… wait for iiiitttttt :: Nashville's historic Ryman Auditorium. Yes, I saw Noel earlier this year in Atlanta. Yes, I'm going to make sure I have ducats when the godlike genius of Noel Gallagher plays the greatest venue in all the world. After that, there are three shows in Texas.
I waited for years to see Oasis (and had the one bad experience I've ever had at Ryman Auditorium). I waited for years for a Noel solo album, wondering if it would ever happen. It did, and it was brilliant. I waited for years to see Noel Gallagher in concert, quite sure it would never happen. It did, and it was brilliant. It's going to happen again and it's going to happen in the only place I'd ever want it. 2012 is about to be the greatest year in the history of my life: Noel Gallagher (twice!), Gary Clark Jr., Fiona Apple. If only I could get Garbage to book Ryman this year. I'm not giving up on that. I'm crossing off some bucket list moments, boys and girls. I was only thinking last week about what a great show Noel gave in Atlanta while watching this clip of him opening for Stone Roses. I can't believe I get to do this again!
Oh- and Snow Patrol. I like those kids. They're not godlike geniuses like Noel Gallagher but I like a few songs on every record they put out and I look forward to seeing them again. They were good opening for Coldplay but didn't fit well in a large arena. This smaller, more intimate, completely perfect venue is a great place for them. They'll be a nice treat as a prelude to Noel (I actually don't know who will go on first but I know who should).
Many dates go on sale as early as this week, so be on the lookout at the regular outlets. Here is the full run of dates for the upcoming Noel Gallagher/Snow Patrol Fall Tour:
Oct. 23 - Portland, Arlene Schnitzer Concert Hall
Oct. 24 - Seattle, Wamu Theatre
Oct. 25 - Vancouver, Rogers Arena
Oct. 27 - Edmonton, Expo Centre
Oct. 28 - Calgary, Stampede Corral
Oct. 30 - Winnipeg, Centennial Concert Hall
Oct. 31 - Minneapolis, Roy Wilkins Auditorium
Nov. 1 - Kansas City, THe Midland By AMC
Nov. 3 - Hammond, The Venue at Horseshoe
Nov. 4 - Louisville, Palace Theatre
Nov. 5 - Nashville, Ryman Auditorium
Nov. 7 - Dallas, Verizon Theatre @ Grand Prairie
Nov. 8 - Austin, Austin Music Hall
Nov. 9 - Houston, Bayou Music Centre