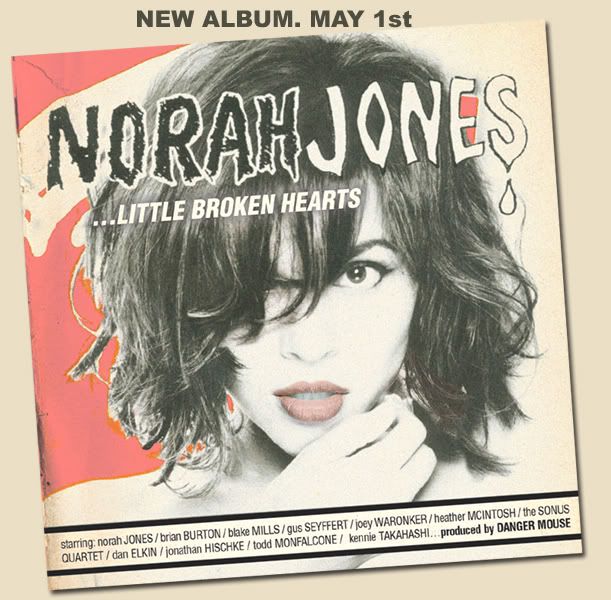 Norah Jones has announced a new album due for release May 1 called Little Broken Hearts, produced by Brian "Danger Mouse" Burton.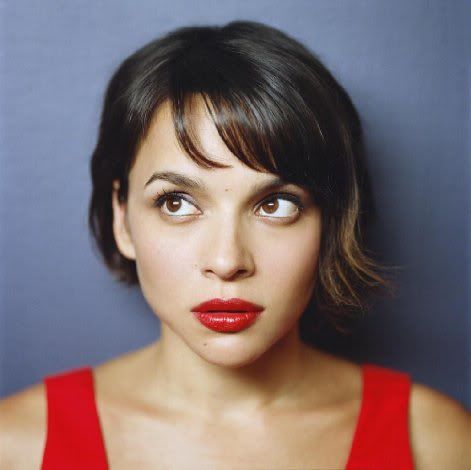 This isn't the first time DM and Jones have collaborated, Jones having contributed vocals to the excellent Rome "soundtrack" album Danger Mouse and Daniele Luppi released last year (also making vocal cameos on that record was Jack White). Their work together led them to work together on this new 12-track Jones record with all songs being co-written by the pair. Also appearing on the record is one-time Beck drummer Joey Waronker.
Hearts follows up Jones' The Fall, the first Norah record I didn't fall immediately in love with. I did fall in love with the songs she did on Rome so I have high hopes this is going to be a special record with one of my favorite living voices once again taking me to a place of heartbreak and bliss.
We're still waiting for a first single to be announced or for the streaming services to get ahold of this. In the meantime, we have artwork and the complete tracklisting. Jones is gearing up for a major tour in support of the record and maybe this will be the year I correct the fact I've never seen her live. I'll be keeping an eye out for those dates as they're announced and seeing if I can get my nickels and dimes pooled together to make it happen.
Here is the complete tracklisting for Jones' Little Broken Hearts, due May 1.