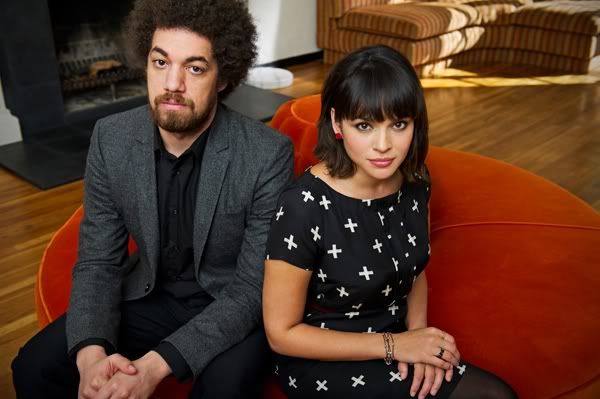 BlindedBySound favorite Norah Jones announced her new record Little Broken Hearts due for release May 1 earlier this week and we now have our first taste of the record as "Happy Pills" is streaming and we are thrilled beyond belief to share it with you.
Hearts was produced by Danger Mouse, who seems to be the hot hit making machine of the moment and that's normally the kind of thing that would make me cringe where Norah is concerned because I'm such a fan of what she does on her own, but I adore the songs she did on Mouse's Rome "soundtrack" so I'm actually really excited about this collaboration.
I hope one day Jones decides to make a solo piano record because she has that warm, inviting, sultry voice and you really don't need anything else, but hearing what she did with DM on the Rome project (I've listened to "Season's Trees" at least 50 times since its release last year) and now this with "Happy Pills" from Hearts has put my mind at ease and my anticipation for this record is rapidly reaching fevered pitch.
The song is not yet available for download as a single so I recommend bookmarking this page and coming back to listen as often as necessary, which in my case is going to be a lot. Give it a listen and let's talk about the new song and this new direction. I love her early work but a little experimentation can be a good thing. In the case of "Happy Pills," I'd say a very good thing.