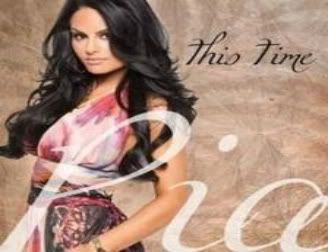 Pia Toscano is the third Season 10 American Idol contestant to release a video for their debut single; in Pia's case for her song "This Time" (winner Scotty McCreery and runner-up Lauren Alaina released vids ahead of her).
They say good things come in three's; they also say third time's a charm and three strikes you're out. In the case of American Idol alumni Pia Toscano's video for her debut single "This Time" it's more like three's a crowd.
I was never bashful of my feelings for Pia during her run on last season's American Idol (she finished in ninth place), and was not one of the "shocked" viewers when she was eliminated so early, nor was I in love with "This Time" when I reviewed it earlier this summer. Despite all of that I went into viewing this video with a clear and open mind. It's a gift I have or maybe it's the NyQuil, I'm not speculating right now.
And this… this is what I get for giving Pia the benefit of the doubt and a clean slate. The opening line of the song is, "I'm mad as hell, I ain't gonna take it no more" and how does Pia prove that to us? She drives at a responsible speed down a country road, writhes around in the sand wearing a short coverup, poses a lot, oh, and has an impromptu concert in the middle of the road (naturally, right?). Not even so much as a stomped foot. The video does nothing for the song which was weak to begin with and Pia has proven what I've said all along: she's a pretty face with a big voice and no charisma or star power. I predict that translates to "Pia who?" before next season of Idol even starts. See for yourself and let me know what you think:
Ester Dean wrote "This Time" for Pia. We don't have any further word on who else may be feeding Toscano material for her full-length debut nor do we have confirmation of a title, tracklisting, or release date. Our eyes are open and we're trying to keep an open mind as well.