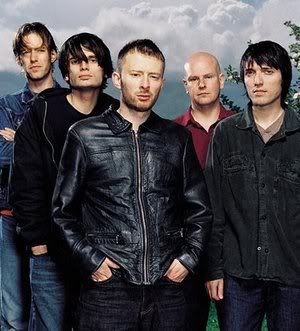 Radiohead have announced the first dates on their planned 2012 The King Of Limbs world tour with 10 US dates beginning in Miami in February. Guitarist Ed O'Brien says the band will be on the road from approximately February through November and more dates are expected to be announced for the UK and Europe. The first 10 US dates exclude New York, Chicago, and Los Angeles so it's a good bet there will be more US dates for the upcoming tour as well.
As for what we can expect, O'Brien also said to expect a heavy dose of the eight-song TKOL this time out rather than a broader set of the band's previous material.
I've still never seen Radiohead. I tried getting tickets for their show during the Kid A/Amnesiac tour and the Atlanta date sold out in about 15 minutes, and I was crushed. I imagine this will still be a hot ticket but I'm going to have to try and make it out this time as Atlanta is one of the first 10 dates announced. I really like TKOL and wouldn't be at all disappointed to hear all or most of these songs live and I won't be devastated if they don't play "Creep."
I'll be keeping an eye on further US tour dates as well as on-sale dates and ticket prices. The Dallas and Glendale, AZ tickets go on sale November 21 and prices for the two shows seem to vary slightly, so keep your eyes open and we'll do our best to keep you updated as well.
Who's ready for Radiohead in the new year? Check these first 10 dates and see if they're coming near you. If not, check BBS often and we'll update you as more dates are announced.
Feb 27 - Miami American Airlines Arena
Feb 29 - Tampa St. Pete Times Forum
March 1 - Atlanta Philips Arena
March 3 Houston Toyota Center
March 5 Dallas American Airlines Center
March 7 Austin Frank Erwin Center
March 9 St. Louis Scottrade Center
March 11 Kansas City Spirit Center
March 13 Broomfield 1st Bank Center
March 15 Glendale Jobing.com Arena