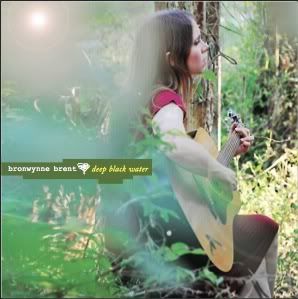 What is "roots music?"
It's a term I've used in who knows how many reviews and I know what I mean when I use it but I'm not sure I've ever sat and thought about what the term really means, or what it means to other people. I brainstormed the idea one afternoon and still don't have a simple, elegant definition but arrived at something a little more meaningful than "I know it when I hear it."
Roots music seems to me both pre-pop and anti-pop. Before radio segmentation, demographics, corporate takeovers, and programming consultants, you might hear just about anything on the radio. Jazz, classical, and opera might be played alongside country music with some swing or big band numbers mixed in as well. I think of "roots music" as the essence of the segmented, fragmented sounds. It's like going back before the flood and crawling back to start.
I also think of roots as anti-pop, at least the contemporary style of pop music. Roots music is organic and warm, independent of (most) modern technology. It's filled with natural sounds and air rather than digital manipulation and "studio-as-instrument" processing. It lives out on the outskirts of contemporary music, a willful outcast.
I said all that because I've spent the last few weeks listening to the debut album from singer/songwriter Bronwynne Brent. I could have described Deep Black Water as a singer/songwriter record and I'd have been correct but it doesn't do a service to you or the album. When I think of female singer/songwriters, I think of women with an acoustic guitar at Starbucks. There's nothing wrong with that kind of music -- it describes plenty of artists whose work I enjoy -- but that's not the record Brent made. There's much more to it than that.
Brent's warm, beautiful, rich voice wraps itself around you but the effect isn't lazy or nocturnal, instead refreshing and invigorating like a splash of cold water to the face from a picturesque stream. "You come rolling in like the thunder" is the opening line to the record but it's not presented to us as a roadhouse rocker or an arena anthem but in a tranquil, reflective song with subtle, lovely sonic garnishes. It is tranquil, yes, but not dark and dreary. She captures the sound of yearning throughout the record with a purity in her voice that is rare.
These are Brent's songs and she is at the center but aided by producer Mike McCarthy (Spoon, Heartless Bastards) and capable musicians who nourish her songs and ideas with their talents: Ian McLagan (Small Faces) plays organ, Brent's award-winning sister, Eden, adds piano, and David Grissom (Joe Ely, John Mellencamp) assists on guitar.
"Baby We'd Be Fine" echoes classic Carole King and that '90s Lilith Fair coffeehouse pop. It actually has a ring of The Sundays, if you remember them ("Summertime"). "You're The Ocean" has a little of that feel as well, only instead of King's piano you have Brent's acoustic guitar. What rescues it from the risk of blandness inherent in that kind of music is Brent's voice and gorgeous pedal steel from Ricky Ray Jackson.
"Love Like A Web" opens with Brent's voice and her acoustic guitar with subtle steel guitar cries lurking beneath. She holds the center before turning things over to an electric slide guitar solo that burns slowly, carrying the song to the end.
I love so many sounds, styles, songs, and records that have grown and blossomed from the deep roots long ago planted. We've also had a lot of weeds and overgrowth cluttering the airwaves, choking the breath of what we love. Bronwynne Brent's Deep Black Water reminds us why it's vital we never forget about our roots.