After recording an underrated album for the Beatles' record label, Apple, in 1968, James Taylor returned to the States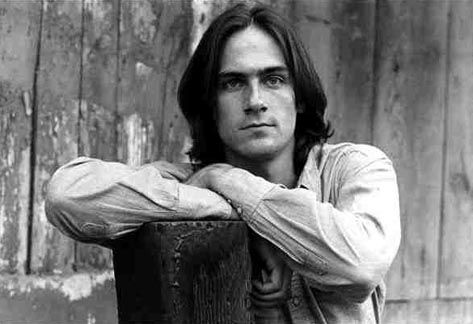 to kick his drug habit and restart his career. A year later he moved to California, signed with Warner Brothers, and imported his producer from London, Peter Asher. Consequently Taylor reintroduced himself to listeners with Sweet Baby James, a landmark album that established the singer/songwriter as a major artist. The country-tinged record has received the remastering treatment from Audio Fidelity, an outfit that reissues classic albums on 24KT gold compact discs. According to their website, "Our 24K+ compact discs reproduce the ultimate sound of a classic recorded performance without the irregular plated surfaces of standard aluminum discs." In general, the songs benefit from the restoration, sharpening the clarity of the instruments and Taylor's simple yet effective vocals.
Producer Asher wisely used a light touch, as the stunningly bare songs needed little padding. Listening to this remastered edition through headphones recreates the effect of sitting right in the studio with Taylor as he strums and croons. Little more can be said about such classics as the beautiful title track (one of the best lullabies ever written), the still powerful "Fire and Rain," and the buoyant "Country Road." The concert favorite "Steamroller," with its innuendo-filled lyrics and bluesy rhythm, shows just how elastic Taylor's voice really is. Folk, blues, rock—Taylor can sing them all with seeming ease.
In addition to his voice, Taylor possesses another gift: incredibly complicated, skilled guitar playing ability. Listen in crystal-clear quality to his picking on "Country Road," or how he introduces jazz-tinged chord changes to the folk chestnut "Oh Susannah." Fans of his eponymous first album will appreciate "Blossom" and "Suite for 20G," which faintly echo the idealistic 1960s folk of such previous tracks as "Sunshine Sunshine" and "Taking It In." The most overtly country song on Sweet Baby James, "Anywhere Like Heaven" paints idyllic pictures of rural life, a familiar theme for the "Carolina in My Mind" composer. "There's a pasture in the countryside/ I used to call my own/ There's a natural pillow for my head," he gently sings. "I think of that place from time to time/ When I want to be alone," he explains, while "walking along the city streets." Taylor utilizes the city/country push and pull theme frequently, and here he portrays it as an inner conflict.
Along with friends and frequent collaborators Carole King and Danny "Kootch" Kortchmar, Taylor crafted an artistic statement, announcing the arrival of a unique talent. The 24K gold edition of Sweet Baby James encourages listeners to revisit this milestone of Taylor's career, particularly through its incredibly pristine sound. Songs like "Fire and Rain" and the album's title track may be greatly familiar to modern audiences, but this remaster enables fans to further appreciate their subtle complexity.