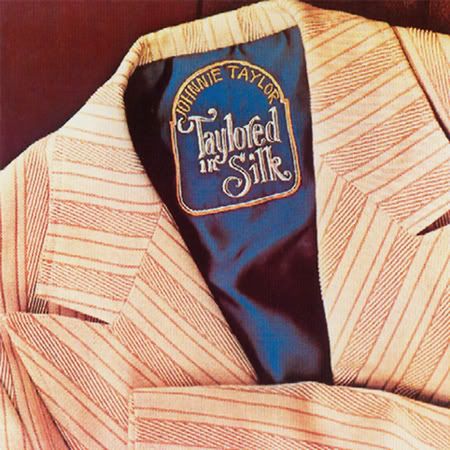 By the early 1970s, the late Johnnie Taylor's sound had evolved from gospel singer to blues singer (he was known as Johnnie Taylor The Blues Wailer for a time) to smooth soul singer. Producer Don Davis had been brought in from Detroit to try and create a hybrid between the legendary Motown and Stax sounds, the results of which are plentiful on 1973's Taylored In Silk.
The album leads off with one of its three top-five R&B singles, "We're Getting Careless With Our Love." Taylor's soulful vocals recall The Temptations and the slow-burning song tells the tale of two cheating lovers whose torrid affair is making it harder and harder to keep it a secret. The passion Taylor feels for his lover is evident in his vocals. The next track, "Starting All Over Again," almost seems a response to "Careless" as Taylor tries to reconcile with his lady. The song was previously a top-four R&B hit for Mel and Tim and Taylor delivers a passionate vocal.
On "Cheaper To Keep Her," Taylor veers into humorous territory as he warns his fellow men thinking of leaving their nagging wife that it's not worth the alimony and court costs they'll pay. The track recalls Taylor's blues days and is a fun, playful romp. The album's biggest hit is the uplifting "I Believe In You (You Believe In Me)." The song hit number one on the R&B charts and number 11 on the Billboard Hot 100 and is a mid-tempo song of mutual encouragement between lovers. Taylor's powerful vocals only further drive the point home that he knows he can count on the lady in his life.
The newly expanded CD includes a number of bonus tracks, including "Hijackin' Love," a gritty track that recalls the best of Wilson Pickett and features the Dramatics on background vocals. Similarly, "Shackin' Up" is a driving funk tune with a killer Taylor vocal and an equally killer horn section. The track was a B-side, but could have easily been an A-side for many artists. The CD closes with "Doing My Own Thing (Part 1)" and its sister track, "Doing My Own Thing (Part 2)." The heavy, slow blues are a throwback to Taylor's earlier days and a great way to end the disc.
Johnnie Taylor was an R&B legend who was equally at home with smooth ballads, heavy blues, R&B and gospel. Taylored in Silk combines the grittier soul of Stax with the smooth sounds of Motown to great effect and is a worthwhile disc for fans of the genre.