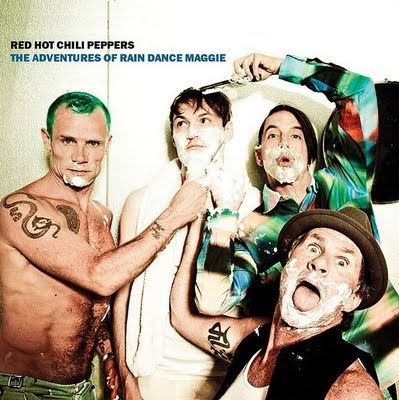 The Red Hot Chili Peppers single "The Adventures Of Rain Dance Maggie" off their upcoming tenth studio album I'm With You is here and there's cowbell. The single was released July 18, and the album is available August 30. I don't know about you but I'm very excited. I'm With You is the Peppers first album since Stadium Arcadium in 2006 and since once again losing guitarist John Frusciante in 2009.
The Frusciante void has been capably filled by friend of the band and touring guitarist Josh Klinghoffer (The Bicycle Thief, Ataxia) who leaves his distinctive mark on "The Adventures Of Rain Dance Maggie" from the outset. This song opens with the instantly recognizable funk sounds of Flea's bass followed by Anthony Kiedis' signature, choppy delivery with a line about lipstick junkies. Ahh, I feel like I'm home. This is one of those songs that gets better with every listen and is best heard with ear buds in.
The bass and drum-driven parts are definitely the best and "Maggie" loses a little in the chorus, however it's a fun listen and the lyrics are pure gold in my book. "Tick Tock I want To Rock You Like The '80s/Cock Blocking Isn't Allowed" is slightly less than genius, no?
Kiedis revealed the bass line of "Maggie" come about in Flea's kitchen and since they vowed to write for a year (which resulted in over 70 songs), no song was a sure bet to be released as a single however, he knew it was a keeper when he blared it from his car stereo for an hour and commenced dancing with a tree in his yard.
If this is a sign of what we're to expect from I'm With You, sign me up and check back here for my review of the full album.