New York blues guitarist, Dave Fields' new CD, Detonation, is making people take notice. Big City Rhythm'n'Blues magazine opined, Detonation explodes with a harder rocking sound as Fields works through a variety of styles touching on classic rock and reggae mixed in with a blast of blues." While Detonation is indeed more rock-oriented than his previous two releases, the recent New York Blues Hall of Fame inductee still manages to incorporate the blues for his most diverse album yet.
Fields channels his inner-Hendrix with the scorching album opener, "Addicted To Your Fire," mixing a strong vocal with his wah-drenched guitar leads. Keyboardist Vladimir Barsky helps propel the song with fluid organ lines in this killer opener.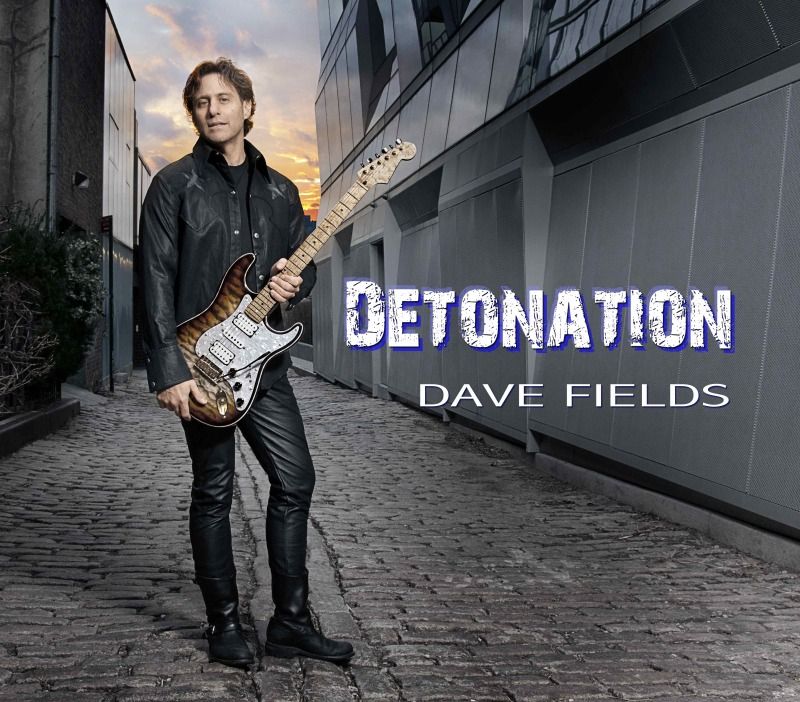 Joe Louis Walker joins Fields for a duet on "Doin Hard Time," a slow-burning blues workout. The two singers and guitarists play well off each other both vocally and musically in this strong track cut live in the studio.
Fields explores 1960s psychedelia on "Prophet in Disguise," a melodic track with an Eastern-influenced guitar lick. Backwards guitars further color this time trip, which is one of the highlights of the disc. On "Bad Hair Day," Fields mixes reggae with the blues, vowing not to let his hair get him down. Delmar Brown contributes an organ solo and vocal rap to this fun track.
"Better Be Good" offers social commentary amidst a laid-back blues groove that recalls Stevie Ray Vaughan. Fields delivers a strong vocal against some of his best playing on the album. Fields wrings every possible note out of his guitar on the gut-wrenching ballad, "Pocket Full of Dust." His playing strong, yet understated, Fields' pop sense allows him to play to serve the song, making his leads all the more impactful.
Detonation was produced by David Z, who has worked with artists as diverse as Prince, Johnny Lang, Etta James, and Buddy Guy. No stranger to big names himself; Fields has worked with the likes of U2, Hubert Sumlin and Aretha Franklin. On Detonation, Fields pushes the boundaries of what a blues-rock album can be while staying true to his roots.
Fields gave BlindedBySound an exclusive interview about this outstanding new record and playing with some of his heroes.