It's hard to make a name for oneself when the shadow of their famous sibling looms so large, yet, in Simon Townshend's case, he has managed to do just that. Besides lending his talents to The Who and Roger Daltrey's live shows, Townshend has performed with the likes of Jeff Beck and Pearl Jam and began his musical career at a young age, contributing backup vocals to Tommy at age nine. He's also released seven solo albums, the latest of which is called Looking Out Looking In.
Music has run through the Townshend family's blood for some time; with Simon and Pete's father a big band veteran while Simon's son, Ben, plays drums on Looking Out Looking In. Rounding out the album's lineup is Tony Lowe, who contributes lead guitar, bass and piano.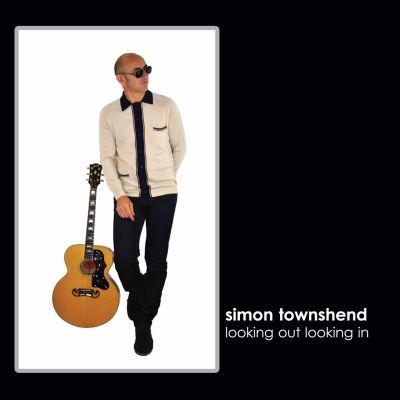 The album opens with the uplifting "Forever And A Day." Townshend's voice sounds like his brother with a hint of Peter Gabriel over the track's ringing guitar intro, punctuated by power chords. A strong opener, the song is one of many highlights on the disc. On the title track, Townshend mixes a strong vocal over ringing guitars in this up-tempo rocker. Like his brother, Townshend always has the song in mind first, sticking to memorable choruses with a strong sense of melody.
"Stay" incorporates a bluesy vibe with a swampy groove over acoustic guitars and wah-infused electrics. The song's chorus is spot on and the track features some tasty, if understated lead playing by Lowe. Also along these lines is "She Asked Me," another mostly acoustic track with an exotic feel. Townshend channels his inner Elvis Costello on the song's excellent vocals.
Townshend rocks out on the appropriately named "Electric Friend," a gritty track with ringing power chords. The album closes with another rocker, "Make It," which has a bit of a psychedelic feel to it.
Townshend has created an impressive body of work during his 15-year career. A multi-instrumentalist, Townshend delivers an eclectic mix of tracks on Looking Out Looking In that are sure to appeal to not only Who fans, but also fans of classic rock.