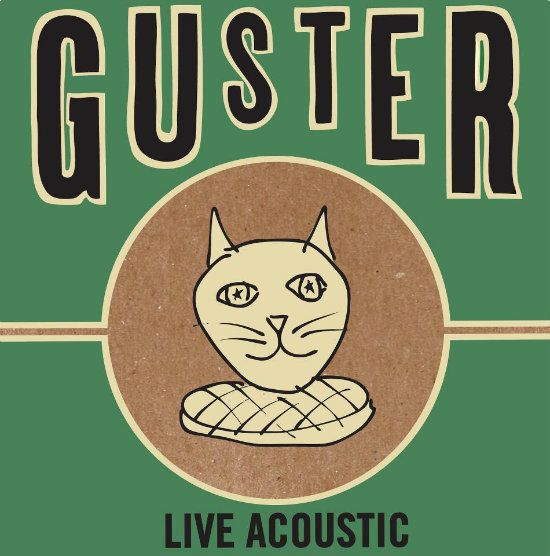 There was a time when Live Acoustic would have been a redundant description of a Guster live show. Ryan Miller, Adam Gardner, and Brian "THUNDERGOD" Rosenworcel formed the band as a trio with two acoustic guitars, harmonies, and bongos. Everything was acoustic! They expanded their sound over time and in the process created some amazing melodies and critically acclaimed records like Lost & Gone Forever, Keep It Together, Ganging Up On The Sun, and Easy Wonderful.
They released Guster On Ice, a live CD/DVD following the Keep It Together tour and there are plenty of official and unofficial bootlegs floating around. For their first official live outing since, they go back to the future. They take songs both new and old and go back to that old school approach on Live Acoustic but with a twist: for a series of 2012 shows, they performed acoustic shows in which they were joined onstage by a string ensemble. So how does that work? Pretty fucking well.
They are clearly still comfortable playing unplugged even after integrating new sounds and instruments into their sound. The string arrangements never detract or distract although some songs take more advantage of these talented players than others, such as "What You Call Love," "Rainy Day," and "Satellite." "Satellite" is my favorite song of the trio from its initial incarnation but "Rainy Day" is the best performance. I'd never given the song much thought but it sparkles in this setting and arrangement. "Beginning Of The End" also deserves mention for the work of the string section as they replace guitar solos and riffs and substitute the guitar solo for a mean lead violin.
The highlight is the Keep It Together gem "Diane." It's such a beautiful song with great harmonies and I've never heard them play it live. The album version is by no means a busy arrangement and nothing lost in translation to this more intimate, acoustic version. The harmonies are still wonderful, the melancholy and trepidation at the heart of the song are just as potent, and I still hope I one day hear this in person. Until then, I have this and it's completely wonderful. "Empire State" was quietly devastating and somber on Ganging Up On The Sun and it retains all its elegance and is just as poignant here.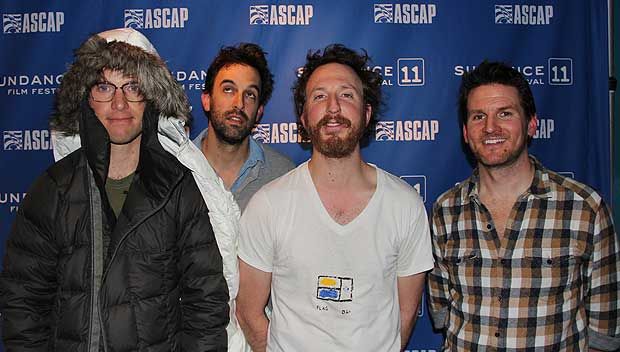 "Do You Love Me?" is one of Guster's five best songs with its insanely catchy melody, wonderful wordplay, fantastic vocals, and Wall of Sound pop production. I was surprised they attempted to disassmble that Wall of Sound for an acoustic performance but not at all shocked it works as well as it does. A great song is a great song. All the sheen and care they gave the studio version elevates it into the kind of song that should have dominated radio as a #1 worldwide hit single but it doesn't actually make the song better than it already was. Borrowing from Dylan, you'll never be greater than yourself. The song is pure magic whether ornate or unvarnished in arrangement.
Hearing this makes me sick I wasn't able to catch the continuation of these acoustic shows when Guster played Birmingham earlier this week (I don't have the heart to look up the setlist) and they remain one of my favorite (live) bands and Live Acoustic has given me new ways to experience and enjoy some of their best (and my favorite) songs.
Guster Live Acoustic Tracklisting
Backyard
Do You Love Me
Long Way Down
That's No Way To Get To Heaven
What You Call Love
Beginning Of The End
Diane
Rocketship
Empire State
Rise And Shine
Two Points For Honesty
Either Way
Satellite
Rainy Day
Hang On
This Could All Be Yours