Norah Jones took the world by storm in 2002 when her landmark debut Come Away With Me was released, racking up eight Grammy Awards and selling more than 10 million copies. That timeless record accentuated her gift as a song interpreter, drawing mostly of material penned by her bandmates as well as a couple standards like Hoagy Carmichael's gorgeous "The Nearness Of You" and Hank Williams' "Cold Cold Heart."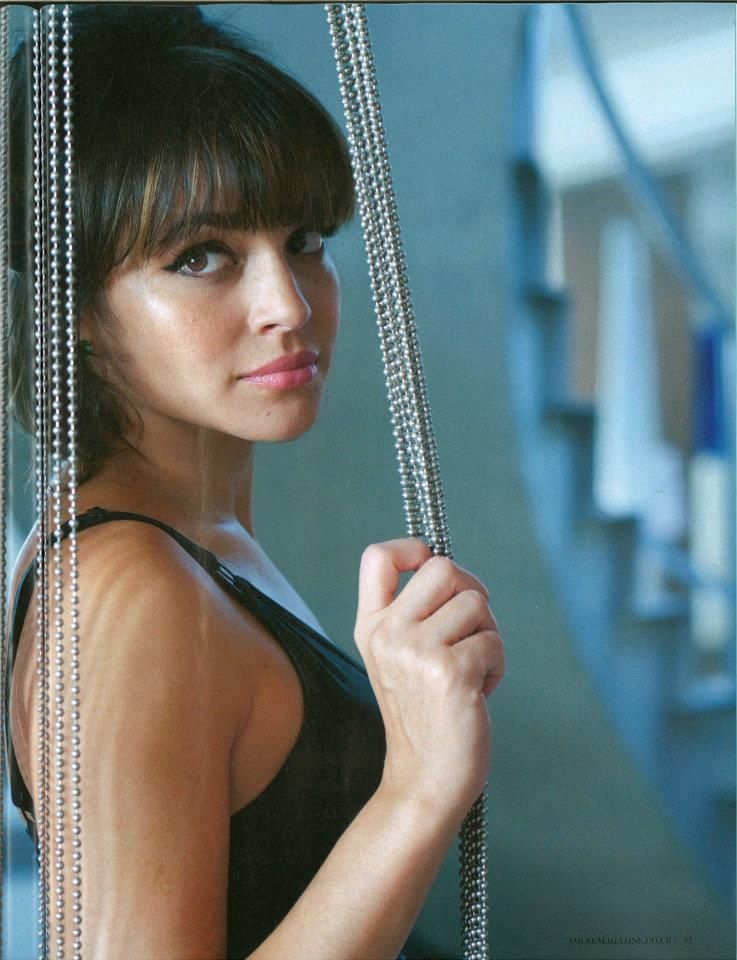 She would invest more time and effort in generating her own material, showing growth and promise as a songwriter with each subsequent release including last year's Little Broken Hearts.
Target released an exclusive compilation called Covers, comprised primarily of previously released songs that appeared on tribute albums, compilations, and deluxe editions of Jones' own work. It's likely Jones fans will have some but not all of those tracks and Covers also boasts a couple previously unreleased tracks as well. Putting aside for the moment my distatste for corporate partnerships leading to exclusivity, this compilation has its virtues. It allows fans to travel back in time and reacquaint ourselves with Jones as a vocalist and song interpreter- the things that drew us to her in the first place. We also get to admire her eclectic, excellent taste in cover material as this compilation finds her interpreting works from Johnny Cash, Patsy Cline, Gram Parsons, Tom Waits, Bob Dylan, Wilco, and The Everly Brothers.
Dylan's "I'll Be Your Baby Tonight" is among my favorite Dylan love songs and I love hearing Jones sing it. I love Dylan and most people are missing the point when they criticize his vocals and perceived limitations as a singer but naturally I love hearing Jones take her swing at this one. She doesn't take dramatic liberties with the arrangement but there is a warmth in her delivery that makes this a special performance. This was initially a B-side from the Come Away With Me sessions and while this may not have fit ideally on that nearly perfect album, it might have been a good fit for its follow up, Feels Like Home.
There are a couple live performances included in this set, both of which were available on the deluxe edition of Jones' third album The Fall. The Fall is my least favorite of Jones' records but Wilco's "Jesus, Etc" and Johnny Cash's "Cry Cry Cry" are both extraordinary songs and Jones does them both proud. She's always been a little country and a little bit rock and roll along with her jazz leanings and new forays into mainstream pop on Little Broken Hearts. Wilco started as an alt-country band before expanding their sound and Johnny Cash's early work and "Cry Cry Cry" is among his earliest is the foundation of what country should be. Jones is at home on both songs.
Before there was such a thing as alt-country, there were The Byrds' and their classic Sweethearts Of The Rodeo, an album that brought the amazing Gram Parsons into the fold of one of America's first great folk-rock bands. One of the two previously unreleased tracks is a beautiful reading of Parsons' "She." Parsons' time with us was brief but he wrote some fantastic songs that stand up all these decades later. This is as good a version of the song as I've ever heard. This is reason enough to seek out this compilation as is the closing track, a gorgeous version of Horace Silver's beautiful "Peace."
It's hard to believe this collection can be cohesive considering it was assembled from b-sides, rarities, and outakes from a decade of work and features such a disparate group of songwriters providing material but there is a unified sound and feel. Her gifts as a vocalist means she doesn't have to reinvent these songs to make them her own. She interprets each and provides a profoundly satisfying listen to songs penned by some of the world's greatest songwriters.