During the 12.12.12 concert benefitting the victims of Hurricane Sandy, Billy Joel played a fiery set, showing his vocals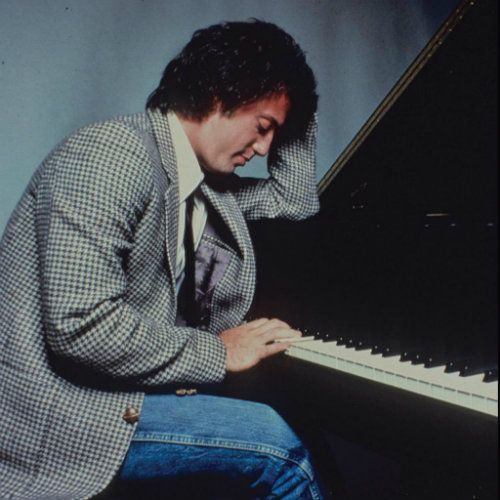 and piano chops have diminished little since his debut 40 years ago.  Until Joel decides to emerge from his retirement and return to the studio, fans must make do with his vast back catalog.  A new compilation, She's Got A Way: Love Songs, celebrates ballads both familiar and rare.  Listening to the album lends new appreciation for his songwriting gifts and ability to simply communicate emotion.
Some of the tracks are like old friends for those who grew up with Joel.  "She's Got A Way" sounds timeless with its spare arrangement and heartfelt lyrics; the 1981 live version from Songs in the Attic, included here, has largely supplanted the original Cold Spring Harbor studio recording.  "Just the Way You Are" remains one of the most effective love songs in rock hstory, buoyed by Joel's unforgettable verses ("Don't go changin'/ To try to please me") and Richie Cannata's soaring sax solo.  Other hits include "She's Always A Woman," the Stranger track resembling a waltz, and the haunting "Honesty" which stands as the best song Elton John never recorded.
Where She's Got A Way really excels, however, is drawing renewed attention to some unjustly buried gems.  "The Night Is Still Young" originated as a single from the 1985 collection Greatest Hits Vols. I and II.  While additional "new tracks" from greatest hits compilations can often be forgettable fluff, this one packs emotional power.  He seems to be reflecting on middle age in certain lyrics ("I'm young enough to still see the passionate boy that I used to be/ But I'm old enough to say I got a good look at the other side") and pondering how to balance music with love ("Rock and roll music was the only thing I ever gave a damn about/ There was something that was
missing but I never used to wonder why").  Joel utilizes the lower ranges of his voice, lending the song an unsettling quality.  Its dark moodiness may not fit the traditional "love song" category, but it represents a mature meditation on work life versus personal life.
Joel's 1989 effort Storm Front was largely overshadowed by the massive hit "We Didn't Start the Fire," but it also contains some of Joel's best ballads.  "And So It Goes" functions as a memoriam for a dying love affair, while the uptempo "State of Grace" portrays a man unsure of permanent relationships: "Don't you see, you lived a different life than me/ It doesn't mean you have to be afraid of how/ We're not the same, don't leave me now."  While Garth Brooks had the hit with "Shameless," Joel's original version equals--if not surpasses--Brooks' country take.  
Joel often dismisses his 1986 album The Bridge, claiming that marriage and new fatherhood interested him more than recording at the time.  "Temptation" embodies this conflict, with the narrator unwillingly leaving his lover to work.  Another track, "This Is the Time," recalls "State of Grace" in theme, but here the carpe diem message overtakes any uncertainty.  "This is the time to remember, 'cause it will not last forever/ These are the days to hold on to, 'cause we won't although we'll want to," Joel sings, his voice booming over Liberty DeVitto's pounding drums.  
Until Joel decides to reenter the music business, collections such as She's Got A Way provide reminders of why the piano man stands as one of the most popular singer/songwriters of the rock era.  While hardcore fans probably already own the vast majority of these songs, casual fans will appreciate having well-known and more obscure tunes in one convenient package.