The latest Elvis Presley hits compilation can be summarized simply by the album title: I Am an Elvis Fan. As the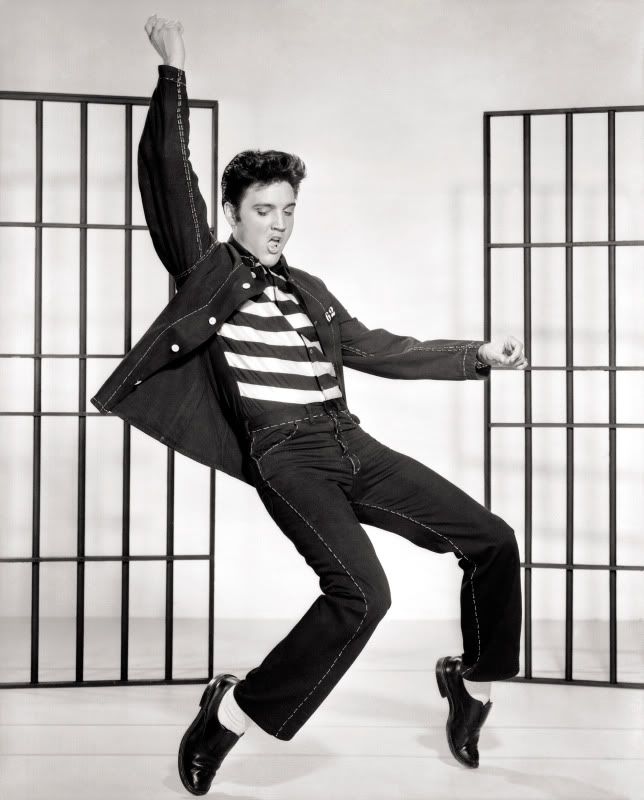 liner notes state, this collection is "FOR Elvis fans, BY Elvis fans." Indeed, fans determined the track listing through voting on the I Am an Elvis Fan website; Sony Music and Elvis Presley Enterprises, Inc. also invited visitors to upload photos of themselves. These photos became part of a mosaic forming Presley's face; the image adorns the album cover. As with any "greatest hits" compilation, it invites much debate as to songs which were excluded. Casual fans may enjoy the career overview, but hard-core enthusiasts can probably pass on this hits repackaging.
The usual suspects from the early years are present, most notably "Don't Be Cruel," "Heartbreak Hotel" and "All Shook Up." Curiously, other stellar tracks like "That's All Right," "Blue Suede Shoes," "(Let Me Be Your) Teddy Bear," "Hound Dog," "Love Me Tender," and "(You're So Square) Baby I Don't Care" are conspicuously missing. Movies are represented through "Jailhouse Rock," "Blue Hawaii," and "Viva Las Vegas." Not overlooking his Southern roots, the collection includes classics like "Always on My Mind," "Guitar Man," and "Kentucky Rain," but the classic "Blue Moon of Kentucky" would have also been an appropriate addition.
Of course, many fans believe that Presley set the standard for exciting live performances, so live tracks abound here. He inexplicably often sang tracks at much faster tempo, illustrated by his rapid renditions of "Suspicious Minds" and "Burning Love." When simply listening to Presley's live recordings, one misses seeing the swiveling hips, curled-up lip, and intense singing. Generally I believe viewing his concerts, particularly the 1968 comeback special, better encapsulates why he became an early sex symbol and truly fascinating performer.
Clearly Presley never forgot his religious roots, evidenced here by his versions of "(There'll Be) Peace in the Valley (for Me)" and "How Great Thou Art." But he showed courage in tackling challenging topics, such as inner city poverty ("In the Ghetto") and the ambitious "American Trilogy," a medley of 19th century songs addressing race and war. A Presley concert staple, the song became an unforgettable highlight of his early 70s shows.
As previously mentioned, greatest hits collections such as this are fraught with danger. While I Am an Elvis Fan claims to be compiled by fans, arguments will surely arise among listeners. Just begin a sentence with "How could they have forgotten..." and watch people start shouting out song titles. I'll add the following to this list: "Blue Christmas," "Mystery Train," "I Got Stung," "Are You Lonesome Tonight?" "Return to Sender," and "A Little Less Conversation" (the original, not the remixed version). Other questions remain: why does the album include both the studio and live versions of "Suspicious Minds"? Why did they choose the live version of "Burning Love" over the equally rocking studio recording? Where are other movie soundtrack songs?
The debates could rage into eternity, but the fact remains: I Am an Elvis Fan functions as a tribute to devoted fans as well as Presley. Those desiring a thorough career retrospective or just a collection of the biggest hits should look elsewhere. Longtime enthusiasts most likely already own all the tracks in the album. Perhaps I Am an Elvis Fan best serves one purpose: sparking further conversation about the King of Rock and Roll's lasting influence in music and culture. Let the discussions begin!