Heart has come full circle since their 1970s beginnings. Sisters Ann and Nancy Wilson have transitioned from hard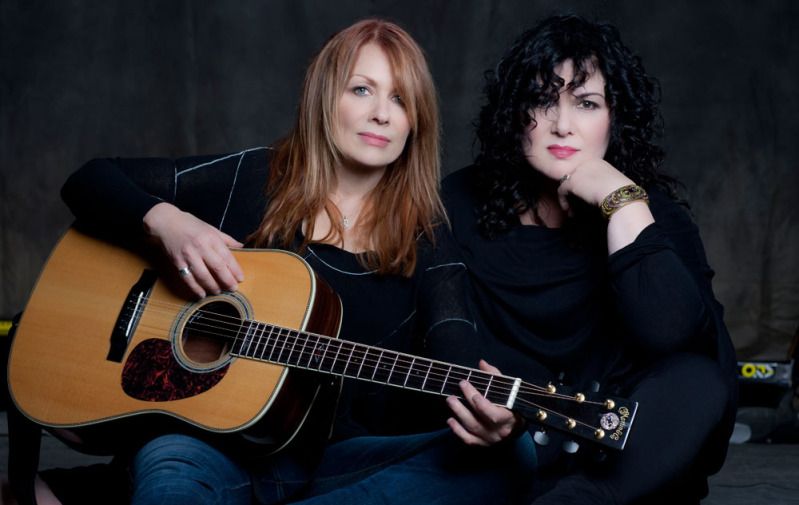 rock beginnings to glam pop back to grungy rock again. Along the way, they paved the way for women in music, demonstrating that they can be feminine and rock as hard as the guys. Their 14th studio album, Fanatic, shows the Wilsons in fine form, with Ann's raspy vocals changing little since their "Barracuda" days and Nancy's crunching guitar anchoring each track. Fanatic may not break any new musical ground, but it's a thoroughly enjoyable album for those who like their rock straightforward and timeless.
From the first track, Heart takes no prisoners. "Love is pleasure, love is pain," Ann cries, the chugging beat emphasizing how the band moves on even after heartbreak. "Million Miles" incorporates slight electronica, but not enough to alarm longtime fans. Once Ann shrieks "I got one, I got two, I got three, I got four, I got five million miles till I get home," and Nancy plays incessant rhythm guitar, it's as if the listener is riding a train right along with the band. "Mashalla" possesses a Led Zeppelin feel with its combination of guitars and strings, with Ann laying down a lead vocal that would do Robert Plant proud. Another track, "59 Crunch," may be one of the hardest songs Heart has ever recorded, its gritty, uptempo chorus venturing into metal territory. Ann and Nancy Wilson's voices blend precisely, but Ann particularly stands out as a vocalist. Nancy's screeching guitar still sounds impressive, however, proving that the two sisters' separate strengths complement each other.
The final track, "Corduroy Road," contains quivering strings and a slower tempo, but somehow still resembles Heart's early work. In fact, it would fit perfectly on an album like 1976's Dreamboat Annie; its gypsy-like elements nod to their folk roots as well as hard rock.
Fanatic also pays tribute to their Canadian roots; Heart gained initial popularity in their adopted home of Vancouver back in 1975. "Rock Deep (Vancouver)" chronicles loss and renewal, while Sarah McLachlan provides harmonies on the similarly themed "Walkin' Good." These two tracks summarize much of Fanatic's theme: finding love again. Presumably the dissolution of Nancy Wilson's longtime marriage to director Cameron Crowe provided inspiration for much of Fanatic.
>While the Wilson sisters excel at hard rock, they experience less success when addressing serious issues. "Dear Old America" tells the story of a soldier returning from war, battling PTSD and trying to readjust to normal life. The sisters based the lyrics on their Marine Corps officer father's experiences; while noble, the message does not resonate as strongly as it could.
Music veteran and producer Ben Mink returns for Fanatic, having produced Heart's last effort, 2010's Red Velvet Car. Wisely Mink uses minimal enhancements, instead emphasizing Ann and Nancy's intense live performances. Overall Fanatic consistently maintains that live feel, effectively replicating a typical Heart concert.
It's gratifying to see Heart endure after over 35 years. The Wilsons sound just as powerful today as they did in their "Magic Man" and "Barracuda" days, and have largely stripped away the gloss of their 80s reign. They have returned to what they do best: producing "meat and potatoes," no-frills rock that reflects their passion for music. To further celebrate their longtime collaboration, they have also published their long-awaited memoir Kicking & Dreaming: A Story of Heart, Soul, and Rock & Roll. This book, along with the incredibly strong Fanatic, should spark renewed interest in the band, and should shed more light on Ann and Nancy Wilson's important role in broadening musical opportunities for women.