The second installment from The Soul Of John Black's A Sunshine State Of Mind EP came in the form of the bluesy bar song "Too Much Tequila" and a groovy love song "Lenny Love Cha Cha" that are both pleasing and satisfying as we head feet-first into Fall.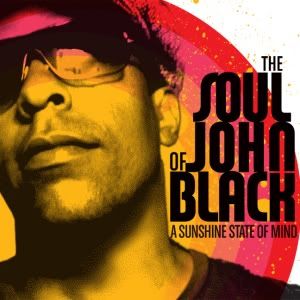 JB took a little different approach with this project releasing two singles at a time so we could soak in the goodness just a little at a time and by the time we've had our fill of those two, we are gifted with another pairing. In a press release before the unveiling of the first singles, JB said he felt digital downloads in smaller doses was an ideal way to go because it gives listeners time to digest the music more completely. He says, "You get two into your system, then we'll give you two more." Once the collection is complete you'll be able to download them all at one time.
First I want to talk about "Too Much Tequila" which is a slow, hot, ode to a favorite summertime drink and the fun we can get into when imbibing maybe a little too much. John laments "There's a real thin line between love and mistakes, and I make lots of both all the time." I think this should be our nation's motto and mission statement. As always John's voice is flawless and this time has a touch of mischief which I love and goes hand in hand with tequila, if memory serves me (Tequila side effect, you've been warned).
"Lenny Loves Cha Cha" may be a weird title until you understand where it's coming from. About the song JB explains, "...a Cha Cha is just another name for a plain old two-step -- grooving with your girl" and the "Lenny" part is an tribute to another sexy singer and lover of love: Lenny Kravitz. The song starts of with a spoken word intro talking about the days of chilling out listening to Lenny and further develops into a story about trying to go see Mr. Kravitz in concert with his girl, presumably a new, fresh relationship. He goes on to say to her: "now do you remember when, I used to pick you up, and you wouldn't let me even take one picture of your sweet sexy body, I had to put it in my mind." Reminiscing to your love about the sweet, innocent beginnings and foundation of your relationship are one of the best things going, especially many years in, it's the reward for enduring the storm again and again and allows you to fall in love for the second, third, fourth and sixtieth times.
John Black has a good thing going at Yellow Dog Records, his work under this label is consistently better and improving over past and previous works before landing here. I hope it's a long, happy and fruitful marriage. I can't wait for the next two songs in this series and I'll be back to let you know how much I love them.