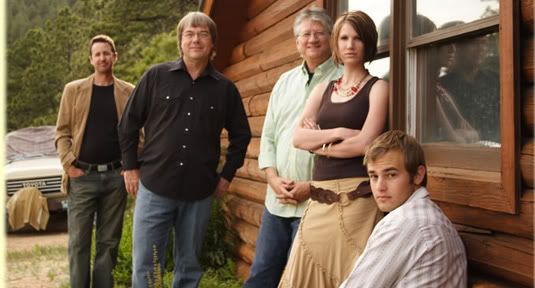 11/11/11, the mysterious "day of ones" was alternatively dreaded and anticipated. New York City drew the biggest crowd ever for the Veteran's Day Parade – on a very cold day - and Egypt closed the pyramids to avoid uncontrollable crowds of mystics and seers.
And Richie Furay played B. B. King's for the second time this century.
To say that Buffalo Springfield, and its various tentacles, was not the biggest American influence on my musical tastes would be to suddenly declare that Jackson Browne does not exist. They were and are my US version of The Beatles or The Stones. I was blessed to witness, for the second time, a recent performance by one of the founding members that topped or equaled most shows I have seen of his well-known partners over the past 40 years.
With over three decades in the music business, I have gotten to know people in various capacities to have rarely paid to see artists and bands I love. I could have gone through friends and channels to score a pass to both shows Richie Furay shows but to see and hear one of my favorite artists in an intimate setting with a great sound system, better to pay for a ticket in advance than to risk a guest-list "mix-up." Although the ticket prices were reasonable, it was the $21 hamburgers to get a table seat up close that stung a bit. I received far more than the price of admission with the music– and the burgers were good, too! Between the two shows, Richie performed every Springfield and Poco, Souther, Hillman & Furay, and solo song burned into my brain cells.
My first encounter with Richie, as most everyone interested in rock and pop music in the sixties, was through the aforementioned Buffalo Springfield. I was too young to have been aware of Richie and Stephen Stills' "Au Go Go Singers" during the folk scare of the sixties. Has it really been 45 years since hearing the chorus of "Stop – what's that sound?" from the single, "For What Its Worth"? Although I was only eleven, it seemed logical that a song so powerful had to have ten other great tracks on the LP and worth buying with my lawn mowing money. I was correct.
I had read about the LP and band members in Hit Parader and 16 Magazine so I had a preconceived notion of the songs and personalities of the singer/songwriters. I was surprised that Richie sang Neil Young's best songs. In the following four decades, I collected bootlegs with Neil singing his own songs live, as well as on the excellent Springfield box set but Richie's versions are still my favorites. I must have been in sixth grade when I read in Scholastic Magazine that Richey had formed a new group called Pogo but had to change the name to Poco for legal reasons. The article included a photo of Richie striking the best rock and roll pose of his career – I still have that magazine 42 years own. Each time I reread the article, I feel the same anticipation I had just prior to hearing the first Poco LP, Pickin' Up the Pieces, and every LP that followed, even passed the Furay era.
On that cold night in New York City, Richie Furay opened the show with a perfect "On the Way Home." His band, including his daughter Jesse Lynch on vocals and acoustic guitar, Scott Sellen on a variety of instruments including lead guitar and piano, his son Aaron on bass and drummer Alan Lemke, were spot on with music and vocal backing. Richie made a point to apologize for having to spray his vocal chords between songs due to a viral laryngitis but, if he had not told us, no one would have known he was not feeling well – he sang and played as great as ever. While he grouped some songs together as medleys, the entire song, solos as well.
Looking at the stage pre-show, I noticed a lap steel and banjo beside the guitar/piano setup of Richie's musical partner, Scott Sellen. This could only mean that Richie was going to perform "Crazy Eyes." He had left Poco just after the tribute to Gram Parsons was recorded and the sheer challenge of tackling the nine minute epic had prompted him to declare that he could never perform the song live. During the welcome after the opening number, Richie commented that he had never expected to perform or hear this song performed live but Scott had promised him it would work – and it did. Due to Richie's throat ailment, Jesse sang the "South Carolina pines" bridge but it still worked. To see Scott smoothly switch between keyboards to banjo to electric guitar to lap steel was an added attraction. The group went through all of the changes of the song as smoothly as Poco would have in their day.
Richie set for each performance was varied enough to include enough material from each of his eras to make any fan happy. Toward the end of the set, at least at the 2010 performance to talk about his conversersion – not to proselytize but to tell his story of what God has done for him. Over the decades the erratic output and musical careers of his former partners in Buffalo Springfield, Richey has remained consistent in his life and music.
After the 2010 show, I introduced myself and we talked about our mutual friends, those passed on and those still with us. Richey took time out to talk with me then went back to signing new CDs, copies of his book bio ,and any old items fans of all ages brought along. I had a 42 year old copy of Pickin' Up the Pieces which included the signatures of the original band, including Randy Meisner who left before the LPs release. Now after all the years, it was complete.