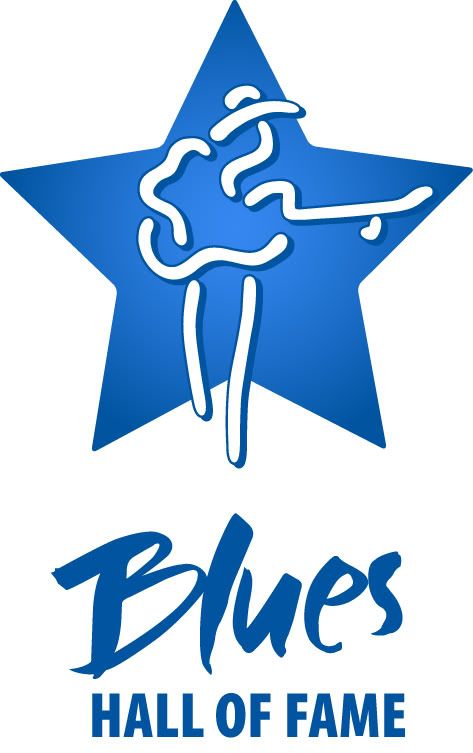 The Blues Hall Of Fame opened its doors to a new group of classic works, performers, contributors, and pioneers at a ceremony in Memphis, TN, headlined by Robert Cray, who becomes one of the youngest members.
Cray, John Hammond, and Denise LaSalle were on hand to be honored for their career as performers. Cray is as soft-spoken as he is smooth as a vocalist. LaSalle, the Queen of The Soul-Blues, gave a spirited acceptance speech and told those in attendance she first fell in love with country music as a young girl. For years, the songs she wrote were first conceived of as country songs that she re-worked for the blues. Performers Big Maybelle, Alberta Hunter, and J.B. Lenoir received their honors posthumously.
Cray was a double honoree tonight as his 1985 album False Accusations went into the Hall of Fame tonight alongside Sam Cooke's Night Beat and Howlin' Wolf's The Real Folk Blues. Wolf's album wasn't originally recorded as an album but was a compilation of several of his great singles repackaged by the Chess brothers to cash in on the folk craze of the '60s. What was once a marketing gimmick is now a Hall of Fame album.
In addition to the albums, singles by Skip James, Eddie Boyd, Jimmy Witherspoon, and Robert Johnson were also immortalized tonight. "Hard Time Killin' Floor Blues," "Five Long Years," and "Ain't Nobody's Business" were recorded by their writers and are now part of the blues and pop canon, having been covered by a list of luminaries too massive to list. On hand to accept Robert Johnson's grandson, Steven Johnson. Robert would have turned 100 this year and the mystery surrounding his death left many to believe he had no surviving relatives.
One of the great acceptance speeches of the evening came from author John Broven, whose book Walking To New Orleans: The Story Of New Orleans Rhythm & Blues was inducted. Broven says he's often been introduced as an award-winning author, but this honor is the first he has ever received.
Field recording specialists Sam Charters and John W. Work III were inducted, as well. Charters went looking for artists from the early 20th century in danger of being lost to obscurity. Many of those artists and their contemporaries were first recorded by Work III. The history of the blues can be heard as well as told in part because of the work of these two men.
The Blues Hall Of Fame Class of 2011:
PERFORMER
Robert Cray
John Hammond
Denise LaSalle
Big Maybelle
Alberta Hunter
J.B. Lenoir
INDIVIDUAL
Vivian Carter & Jimmy Bracken
Bruce Bromberg
Sam Charters
John W. Work III
LITERATURE
Walking to New Orleans: The Story of New Orleans Rhythm & Blues by John Broven
SINGLE
"Ain't Nobody's Business"- Jimmy Witherspoon (Supreme, 1947)
"Five Long Years"- Eddie Boyd (J.O.B., 1952)
"Hard Time Killin' Floor Blues"- Skip James (Paramount, 1931)
"Love in Vain"- Robert Johnson (Vocalion, 1937 )
ALBUM
Night Beat - Sam Cooke (RCA Victor, 1963)
False Accusations - Robert Cray (HighTone, 1985)
The Real Folk Blues - Howlin' Wolf (Chess, 1965)