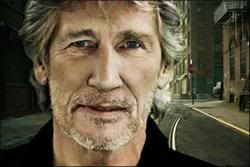 Roger Waters will build The Wall 36 more times in 2012, bringing his cutting edge, multimedia extravaganza across N. America for perhaps the final time.
This leg of the tour -- likely the final run for the critically and commercially successful show -- will include outdoor venues for the first time, presenting unique challenges for the projections that have been a huge part of the visual experience.
"We're going to be projecting over 140 yards," Waters told Rolling Stone. "So now it's going to be 1,500 pixels wide. We've done light tests and Fenway Park and Wrigley Field and Yankee Stadium just to see what the ambient light is like. And it's fine. It works. We've taken part of the Wall and the projectors into those three places."
Wrigley Field is a go but, interestingly enough, Waters plans to play Boston and New York on this leg but the venues are still TBD. Will he be playing Fenway Park and Yankee Stadium or will it be arenas? Among the 36 cities are several Canadian stops as well as US dates. He has hinted more than once this will likely be the final large-scale undertaking of his touring career without ruling out the possibility.
Our own 11 caught the tour last year in Atlanta and I (foolishly) took a pass. Waters is bringing The Wall to Nashville and Atlanta this year. It's a very safe bet I won't pass up the chance this time and 11 might have to take this all in one more time before it comes to a close. I've heard nothing but raves from people I know who saw and heard this performance. I'd love to do it twice but that's a pipedream. Nashville is two hours from me and I think this is something I need to add to my musical memory resume.
Here is the tour itinerary as announced today:
05/01/12 Tue Toyota Center Houston, TX
05/03/12 Thu Frank Erwin Center Austin, TX
05/05/12 Sat BOK Center Tulsa, OK
05/07/12 Mon Pepsi Center Denver, CO
05/11/12 Fri AT&T Park San Francisco, CA
05/13/12 Sun Valley View Casino Valley Center, CA
05/15/12 Tue US Airways Center Phoenix, AZ
05/19/12 Sat TBD Los Angeles, CA
05/22/12 Tue Rose Garden Arena Portland, OR
05/24/12 Thu Key Arena Seattle, WA
05/26/12 Sat BC Place Vancouver, BC
05/28/12 Mon Rexall Place Edmonton, AB
05/31/12 Thu MTS Centre Winnipeg, MB
06/03/12 Sun Xcel Energy Center Saint Paul, MN
06/05/12 Tue Joe Louis Arena Detroit, MI
06/06/12 Wed Van Andel Arena Grand Rapids, MI
06/08/12 Fri Wrigley Field Chicago, IL
06/10/12 Sun KFC Yum! Center Louisville, KY
06/11/12 Mon Conseco Fieldhouse Indianapolis, IN
06/13/12 Wed Philips Arena Atlanta, GA
06/15/12 Fri BankAtlantic Center Sunrise, FL
06/16/12 Sat Amway Center (Formerly Amway Arena) Orlando, FL
06/19/12 Tue Bridgestone Arena Nashville, TN
06/21/12 Thu First Niagara Center Buffalo, NY
06/23/12 Sat Rogers Centre Toronto, ON
06/25/12 Mon Scotiabank Place Kanata, ON
06/26/12 Tue Bell Centre Montreal, QC
06/28/12 Thu Times Union Center Albany, NY
06/29/12 Fri XL Center Hartford, CT
07/01/12 Sun TBD Boston, MA
07/03/12 Tue Consol Energy Center Pittsburgh, PA
07/06/12 Fri TBD New York, NY
07/09/12 Mon RBC Center Raleigh, NC
07/10/12 Tue Time Warner Cable Arena Charlotte, NC
07/12/12 Thu Verizon Center Washington, DC