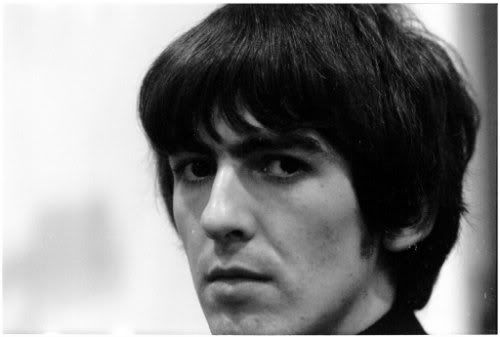 Academy Award-winning director Martin Scorsese's film George Harrison: Living In The Material World is due for release May 1 in a variety of formats and packages.
The film will be released on DVD, Blu-ray, and in a Deluxe Edition.
Scorsese's takes an in-depth look at the life of George Harrison, who will always be known primarily as a Beatle but was so much more in and out of the world of music.
The film is able to tell its story largely through Harrison's own words as Scorsese and his editing team were able to cobble together interview footage from Harrison throughout his life. The film also includes interviews with some of Harrison's closes friends and artistic peers, among them Eric Clapton, Terry Gilliam, Eric Idle, George Martin, Paul McCartney, Yoko Ono, Tom Petty, Phil Spector, Ringo Starr and Jackie Stewart.
Harrison fanatics know what an interesting life he led both as a musician and in other pursuits. I consider myself a fanatic and expect to learn a lot with so much footage that was never seen before this film was made. I was excited when I learned Scorsese was taking this project on and have been eager to see it and now my wait is less than a week away.
John Lennon once said of his friend and former bandmate, "George himself is no mystery. But the mystery inside George is immense. It's watching him uncover it all little by little that's so damn interesting." That's the journey this film wants to take me on and I'm buying my ticket to ride.
In addition to the film, the first of what I hope will be many volumes of outakes and rarities from the Harrison musical vault will be released to accompany the film. That CD -- Early Takes Vol. 1 -- will be included in the deluxe edition and sold separately. That it's called Vol. 1 gives me hope but I'm not getting ahead of myself.
Below we have some trailers and clips of the documentary as well as the tracklisting for Early Takes Vol. 1. I'm feel a sick day coming on next week and I'm prescribing a day of George Harrison as the antidote for whatever mystery illness might be ailing me.
Early Takes Vol. 1 Tracklist:
1. My Sweet Lord (demo) 3:33
2. Run Of The Mill (demo) 1:56
3. I'd Have You Any Time (early take) 3:06
4. Mama You've Been On My Mind (demo) 3:04
5. Let It Be Me (demo) 2:56
6. Woman Don't You Cry For Me (early take) 2:44
7. Awaiting On You All (early take) 2:40
8. Behind That Locked Door (demo) 3:29
9. All Things Must Pass (demo) 4:38
10. The Light That Has Lighted The World (demo) 2:23