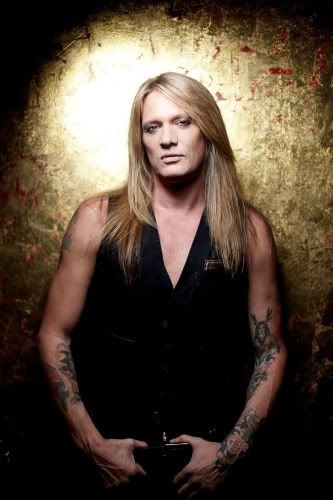 Sebastian Bach has a new video for "TunnelVision" off his recent release, Kicking And Screaming and an international tour slated for early 2012- how this man stays so busy will forever escape me.
I have reviewed the previous video, "Kicking And Screaming" as well as his entire recent album by the same name and I have had mixed feelings on each new piece that transpires along the way; As a long-time Sebastian Bach fan I'm genuinely happy he has put his name on a piece of work that doesn't make me cringe in embarrassment, right out of the box. Then again, the "Kicking" video was so half-assed and silly I wanted to run out of the room and seek brain bleach, immediately, but he was natural and happy and seemS to be having the time of his life. See? Mixed feelings.
The "TunnelVision" video (which I will include at the very end) is much like the other video with shots of Bas and his trusty band mates Nick Sterling and Bobby Jarzombek doing their thing in a basement or other deserted room as Bach tries to look earnest and heartbroken while wearing what is becoming his signature look: a sleeveless black vest.
The best part of the entire thing is the live concert shots which show Sebastian in his element and at his best. In all the times I've seen this man (with a band or solo) he's put on a hell of a show with sky-high energy and seemed to be in rock Heaven whether it was a dive bar or a stadium.
"Tunnel" is an enjoyable song with the Sebastian Bach wail sounding it's very best in the second half of the song. It's not going to win any awards, the video is solid and worth a view, then quickly forgotten.
Sebastian Bach, "Tunnel Vision" from Revolver Magazine on Vimeo.