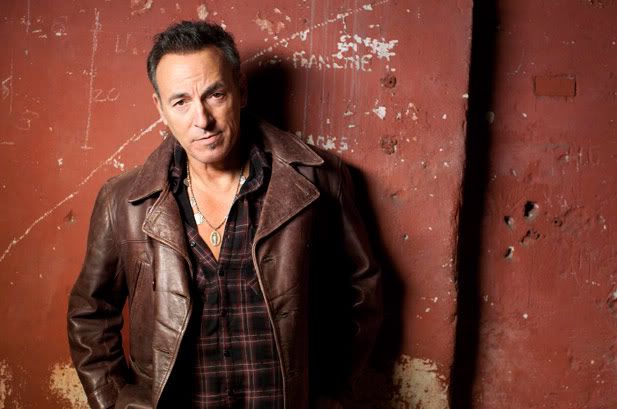 Bruce Springsteen & The E Street Band's Wrecking Ball World Tour has been extended into the fall with the announcement of 10 more North American dates scheduled to begin in August.
The Boss concludes his current N. American run in Newark, NJ on May 2 before heading to Europe for the summer, playing shows from May 13 in Seville and wrapping up in Finland July 31.
I can't point to anything official but I have a strong suspicion these 10 dates won't be the only ones he plays when he returns. Several of these dates take him to places he played on the first leg. Boston and E. Rutherford already got multi-night stands on this tour and three of these 10 dates put The Boss back in E. Rutherford.
If he adds nothing else to these 10, several major markets and some traditional secondary markets would be skipped and I'm just not prepared to believe that will stand, stressing again I have no official information from Springsteen management.
How many markets am I talking about? As it stands right now, two shows in Los Angeles and one show in San Jose are the extent of his tour west of the Mississippi River. That means none of the major markets in Texas, no makeup show for Kansas City or show in St. Louis, nothing in Seattle, and several other major or secondary markets where he and the band have recently played. I'm not betting on a huge addition to these 10, but don't be surprised to see more dates fill in some of these gaps or to see him extend the tour into October and perhaps November. The last time I saw Bruce, it was in November 2009 in Nashville.
What I'm saying is this: stay tuned and you'll know if The E Street Band is coming your way. In the meantime, here are the 10 officially announced dates:
August 18 – Boston, MA – Gillette Stadium (on sale 4.28 – ticketmaster.com)
August 24 – Toronto, ON , Canada– Rogers Centre (on sale 4.20 – ticketmaster.com)
August 26 – Moncton, NB, Canada – Magnetic Hill (on sale 4.21 – tickets.moncton.ca)
August 29 – Vernon, NY – Vernon Downs Raceway (on sale 4.28 – ticketmaster.com)
September 2 – Philadelphia, PA – Citizens Bank Park (on sale 4.21 – comcasttix.com)
September 7 – Chicago, IL – Wrigley Field (on sale 4.21 – tickets.com)
September 14 – Washington, DC – Nationals Park (on sale 4.27 – tickets.com)
September 19 – East Rutherford, NJ – MetLife Stadium (on sale 4.20 – ticketmaster.com)
September 21 – East Rutherford, NJ – MetLife Stadium (on sale 4.20 – ticketmaster.com)
September 22 – East Rutherford, NJ – MetLife Stadium (on sale 4.20 – ticketmaster.com)