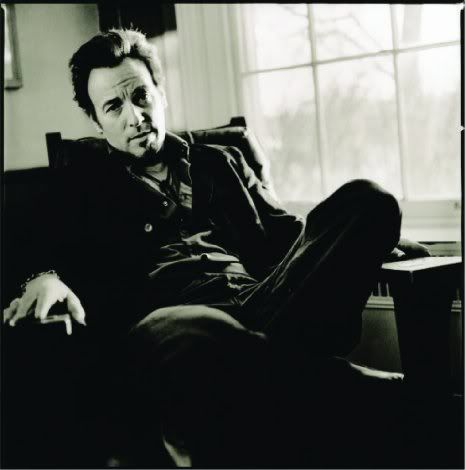 Bruce Springsteen brought his Wrecking Ball tour to Boston and we once again have the grab bag of cool rarities, tour premieres, and warhorses that should be put out to pasture or euthanized altogether.
"Badlands" returns to the #3 hole tonight after having been replaced by "Prove It All Night" in Tampa. The "E Street Shuffle" had followed "My City Of Ruins" the first two shows of the tour but has been benched of late, tonight for "Thundercrack." It hurts me to see "E Street Shuffle" getting tossed aside (especially with some of the tired turds that still get played too often) but I'm giving Bruce full marks for replacing a rarity with a rarity. "Thundercrack" is a brilliant song from Tracks and easily one of the songs I'd most love to hear. Boston fans, you got lucky tonight.
Also making its tour premiere tonight is "Jackson Cage" from The River. We've really not seen much from that famed double album through these early shows and it's nice to see one come out tonight. "Cage" isn't my favorite but, again, big points for not choosing an obvious cut. Kudos, Bruce. He also kept "American Skin (41 Shots)" in the setlist, again calling attention to the shooting of Trayvon Martin. Wrecking Ball is a topical record and the Springsteen catalog is deep and broad enough to respond to something unexpected and tragic like this.
If you've been reading thus far, you're probably waiting for the "but" and here it is: but he just couldn't help himself and he had to play "Lonesome Day." Not the "day" you thought I'd go after, is it? I'm not conceding the "Sunny Day" fight but that's a topic for another night because it's not like that one will go away any time soon. "Lonesome Day" is a pretty good song but has been overplayed when viewed through the prism of the Springsteen catalog. This being the Boston show, I think of the episode of Cheers where Cliff got an electric shocker on a remote to help him modify his obnoxious, know-it-all behavior. My methodology involves a brick but whatever works, right?
We can go back to praising Bruce as "American Land" remained out of the encore as Peter Wolf joined the E Street Band for a rendition of "Raise Your Hand," a song the band has long covered. It's not the tune I'd have gotten most excited about tonight but hell, Peter Wolf coming out to jam on it makes it noteworthy and fun.
Next up, Philadelphia and the one time this tour Bruce is likely to play "Incident on 57th Street" because we all know the people want to hear the "Day" songs more.
Boston, MA March 26, 2012
We Take Care of Our Own
Wrecking Ball
Badlands
Death to My Hometown
My City of Ruins
Thundercrack
Jack of All Trades
Jackson Cage
She's The One
Easy Money
Waiting on a Sunny Day
Promised Land
Apollo Medley (The Way You Do the Things You Do/634-5789)
American Skin (41 Shots)
Lonesome Day
The Rising
We Are Alive
Thunder Road
### ### ###
Rocky Ground (with Michelle Moore)
Land of Hope and Dreams
Born to Run
Dancing in the Dark
Raise Your Hand (with Peter Wolf)
Tenth Avenue Freeze Out