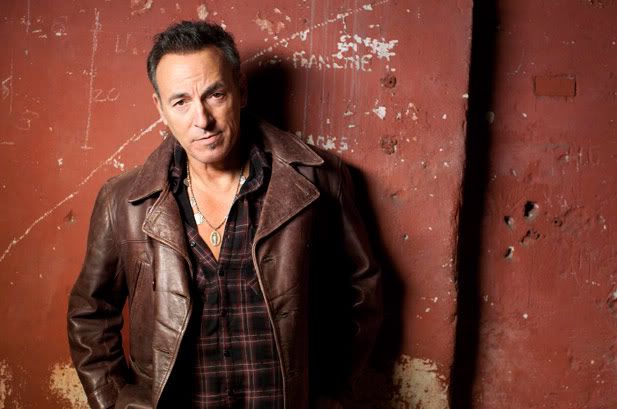 Boys and girls, we have a winner. Bruce Springsteen showered DC with his love and played a (mostly) brilliant set list in our nation's capital and thus my complaining about these set lists takes on a different tone entirely. I'm not going to stop complaining about them- don't be ridiculous. No, instead the complaining will sound a little like this...
That son of a bitch played "Adam Raised A Cain" and I wasn't there to hear it. Yes, I'm bitter. Very, very bitter. That son of a bitch played "The Promise," full band and I wasn't there to hear it. Yes! I'm bitter.
Those two tour premieres were nestled between songs from Wrecking Ball and fan favorites like "Seaside Bar Song," "Does This Bus Stop at 82nd Street?", "Trapped," and "Because The Night." "American Skin (41 Shots) has become a staple of shows on this tour since the tragic death of Trayvon Martin and I doubt it's a coincidence he brought it back out in DC as the entire saga has become the center of national attention.
This, friends, is the point I've been making for years with reviews of shows I've attended and commentaries about set lists for shows I've not. He can do this shit like this every night. He can promote his new album and proudly play his most recent work, perform classics that built his fan base over 40 years, and mix in a healthy dose of rarities, and change things up every night. His catalog of songs is deep enough to do this every night. This is why I still care and why I'm praying he announces a second U.S. leg of this tour. This is why I get so angry when he sleepwalks through a lame, unimaginative, derivative setlist.
Many great songs have already been played in these early shows of the Wrecking Ball world tour but no set list thus far tops tonight.
Bruce Springsteen & The E Street Band
April 1, 2012,
Washington DC
We Take Care of Our Own
Wrecking Ball
Night
Death to My Hometown
My City Of Ruins
Seaside Bar Song
Does this Bus Stop at 82nd Street?
Jack of All Trades
Trapped
Adam Raised A Cain
Easy Money
She's The One
Waiting on a Sunny Day
The Promise (full band)
Apollo Medley
American Skin
Because The Night
The Rising
We Are Alive
Thunder Road
### ### ###
Rocky Ground
Out In The Streets
Born to Run
Dancing in the Dark
Land of Hope and Dreams
Tenth Avenue Freeze Out