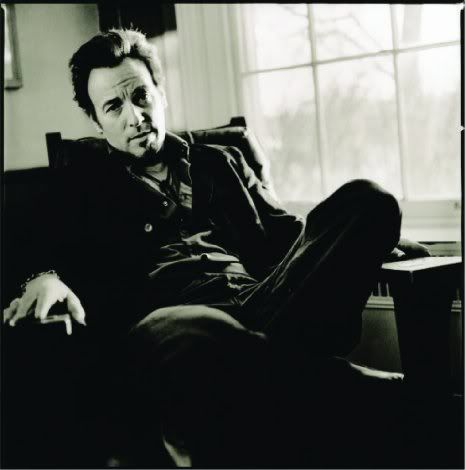 What a show, what a show, what a show! We have a winner, kids. DC, NYC Night 2, you have been vanquished. Motown is the new Wrecking Ball tour champion and it's going to be damn hard to topple.
Somewhere in an undisclosed location, 11 is crying his eyes out as "Incident On 57th Street" once again got its tour premiere and he wasn't there to see it. There are a couple of great, great stretches in this set that are so good I might have retired from E Street Band concert attendance if this show had been mine.
Check out the run from songs five through eleven: "My City Of Ruins," "E Street Shuffle," "Candy's Room," "Jack Of All Trades," "Trapped, "Youngstown," and "She's The Run." "Jack" doesn't quite stack up to the rest of that grouping that is still one hell of a ride! "My City of Ruins" and "Youngstown" are sadly poignant songs for Detroit and two of my favorites.
He then killed the momentum and another piece of my soul playing "Waiting On A Sunny Day."
The next power run starts with "Incident" and goes through "American Skin," "Because The Night," "The Rising," "We Are Alive," and "Land Of Hopes And Dreams" to end the main set. Again, the new song doesn't have quite the same heft as these others but that makes an encore superfluous…
and Bruce treated the encore as superfluous but let's not let that get in the way of what was an incredible set list- as good a set as I've seen since the reunion tour I tragically didn't get to attend. Congratulations, Detroit. Your baseball and football teams are improving and you just may have gotten the crown jewel of the first leg of the tour.
Bruce Springsteen & The E Street Band
Detroit, MI
April 12, 2012
We Take Care of Our Own
Wrecking Ball
Badlands
Death to My Hometown
My City Of Ruins
E Street Shuffle
Candy's Room
Jack Of All Trades
Trapped
Youngstown
She's The One
Waiting On A Sunny Day
The Promised Land
Apollo Medley
Incident On 57th Street
American Skin (41 Shots)
Because The Night
The Rising
We Are Alive
Land Of Hopes And Dreams
### ### ###
Thunder Road
Rocky Ground
Out In The Street
Born To Run
Dancing In The Dark
Tenth Avenue Freeze Out